3 people arrested for raping a woman on a parked bus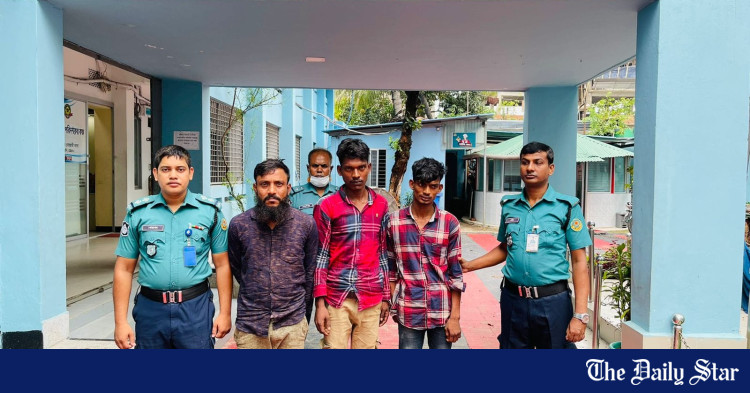 Police arrested three transport workers yesterday for the gang rape of a woman inside a bus parked in the Port City's Oxygen intersection area midday on Sunday.
Those arrested are Md Nurul Islam, 32, the bus driver, and Roibul Islam, 24, and Md Shahadat, 22, Nurul's assistants. Another defendant, Raju, is on the run.
For all the latest news, follow the Daily Star's Google News channel.
Speaking to the Daily Star, Md Kamruzzaman, Officer in Charge of Bayezid Bostami Police Station, said: "The 32-year-old victim was trying to find transportation to the Chattogram court building to meet his uncle, a court worker, file a complaint against a store clerk who assaulted her and her husband a few days ago.
"As it was raining, the workers were inside the bus parking lot at the level crossing near the KDS garment factory in the area. They noticed her looking for transportation and told her that the bus was going to court. As she got on the bus, they locked her from the inside, then gagged her and raped her."
He added: "Managing to get out, the woman rushed to the Oxygen traffic police station and informed the traffic police on duty of the incident."
A complaint was filed in this regard and the victim was sent to Chattogram Medical College Hospital's one-stop crisis center for medical testing.
On May 26, police arrested a bus driver and his aide for attempting to rape a garment worker on a moving bus in the Bakalia neighborhood.