Agreement aims to improve relations with factories in Bangladesh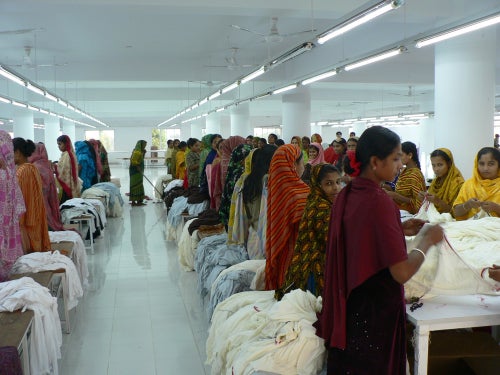 A new agreement has been signed by the Bangladesh Garment Manufacturers and Exporters Association (BGMEA), the German Enterprise for International Cooperation (GIZ) and Particip GmbH (Particip) to improve relations between factory management and workers in Bangladesh by strengthening factory committees.
The Memorandum of Understanding is intended to enable these committees to establish and maintain healthy relationships between factory workers and management representatives on each committee.
As part of the agreement, BGMEA master trainers who received a five-day ToT training, will train several factory committee members at participating member factories to develop their capabilities and operate more efficiently.
Faruque Hassan, Chairman of BGMEA, said, "The RMG industry in Bangladesh has made unprecedented efforts and progress in workplace safety, especially in fire, electrical and structural integrity. over the past eight years. During these years, massive training and awareness-raising actions were undertaken to create the culture of safety, which covered fire safety drills and other occupational safety and health issues, as well as social dialogue. and industrial relations. I hope this initiative will strengthen the capacity of worker representatives and management to make the various committees more functional.
Dr Michael Klode, coordinator of the GIZ Sustainability in the Textile and Leather Sector (STILE) project, who signed the agreement with Hassan and Manjur
Morshed, Senior Advisor, Particip GmbH, added that the goal of GIZ is to facilitate the experience of the benefits of dialogue and communication between management, supervisors and workers in the factory.
"Therefore, we are pleased to work with BGMEA to address a series of factory committees to ensure better communication on social and environmental standards, as well as gender issues that lead to more efficiency. and increased productivity."
Earlier this week, the BGMEA and the International Labor Organization (ILO) announced a partnership to strengthen the safety of garment workers in Bangladesh.
As part of the agreements signed with BGMEA, 700 safety committee members from 75 garment factories will be trained in occupational safety and health (OSH), hazard identification and risk assessment, building safety culture, fire management and Covid-19 guidelines.