Charlotte Prune | Obituaries | journal-news.net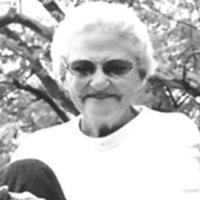 Charlotte Plum Charlotte Grace Plum, 89, of Ranson passed away Tuesday, September 13, 2022 at her residence under the care of her loving family and Hospice of the Panhandle.
She was born on July 27, 1933 in Charles Town. She was the daughter of the late Joseph Chrisman and the late Victoria Lee (Jewell) Chrisman.
Charlotte worked in the garment industry at Lora Lynn Garment Factory.
She was a Baptist.
She was an avid bingo player. Charlotte enjoyed slot machines during her trips to Vicksburg, Mississippi.
She is survived by her daughter, Mary K. Gray (Gary), of Ranson; grandchildren, Angela M. Painter (Shannon), Amy Davis (Tuggy), Ashley Gray (Jay); great-grandchildren, Brooklyn G. Painter, Sierra Knight, Colton Davis (Kailee), Nathan Davis, Jacob Gray and Savanna Knight; great-great-grandchildren, Mikey Dillow, Charlee Davis; special daughter-in-law, Elfrieda Plum; sister-in-law, Dorothy Plum; many nieces and nephews.
In addition to her parents, she was predeceased by her husband, Venton E. Plum, Sr; 25-year-old companion, Austin Kranenberg; son-in-law, Venton E. (Sonny) Plum, Jr.; grandson, Keith E. Plum; sisters, Edna Dodson, Mattee Willingham, Kathleen Viands, Mary Johnston and Margaret Fiddler.
Services will be held at 2 p.m. on Saturday, September 24, 2022 at the Melvin T. Strider Colonial Funeral Home, Ranson with Dr. Wyman Hall officiating.
Interment will be at Pleasant View Memory Gardens, Martinsburg.
Friends will be received from noon to 2 p.m. on Saturday, September 24, 2022 at the funeral home.
Please sign the guestbook online and view his obituary at
www.mtstrider.com