Citizens who have visited high-risk areas in Guangdong must complete quarantine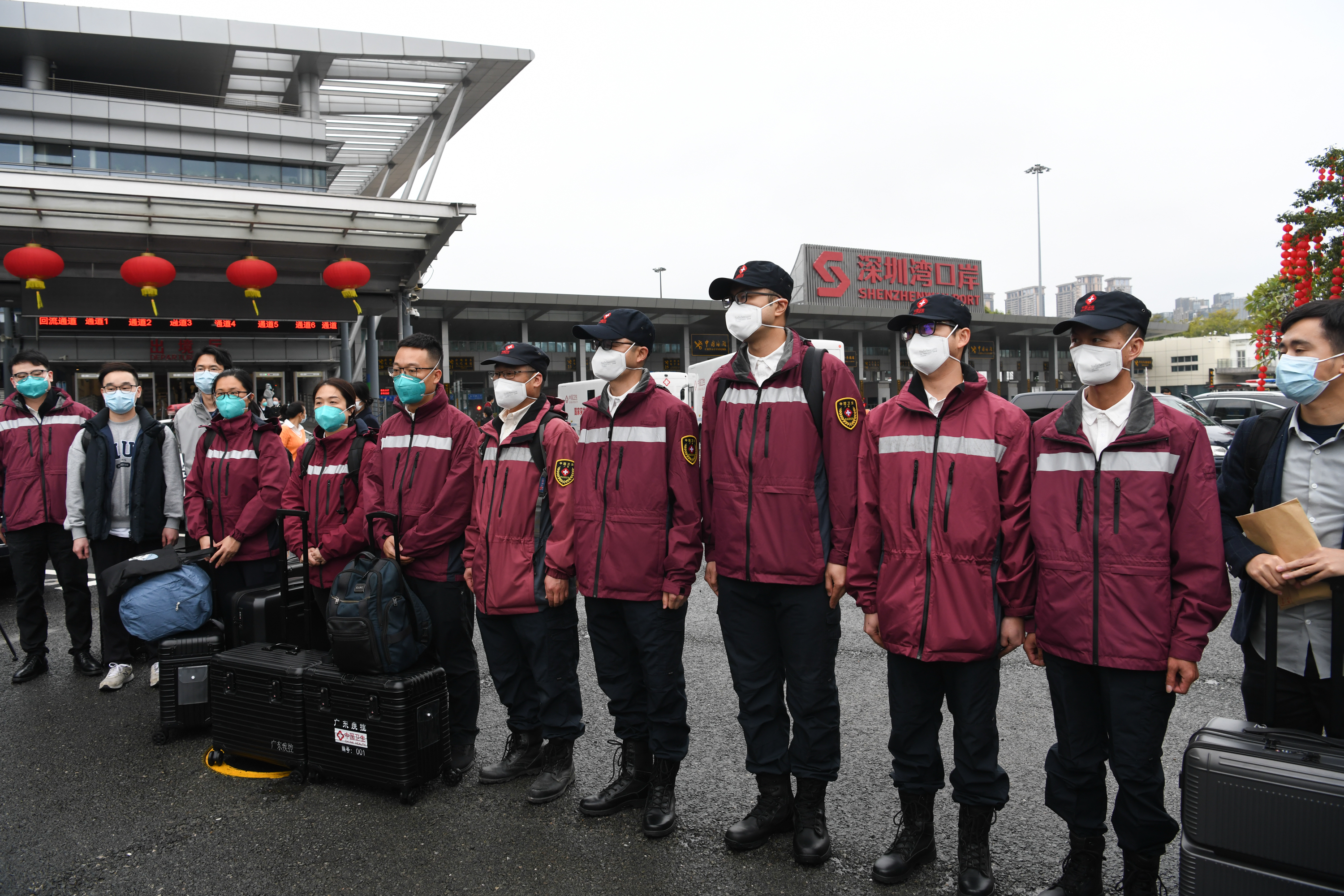 *By Therese Tu
Health authorities announced yesterday (Sunday) that from 5:00 p.m. on March 13, citizens arriving in Macau from high-risk areas of Guangdong province will be required to undergo mandatory medical observation, as the neighboring province faces a new pandemic outbreak and imposed a lockdown on about 17 million people in Shenzhen.
The Novel Coronavirus Response and Coordination Center has advised that citizens are required to undergo medical observation at a designated location, up to 14 days after the departure date but for a minimum period of 7 days, if they visited the following places in the vicinity of Guangdong Province:
Shidaiqingcheng Residential Complex in Shaxi Town, Haoyi Garment Factory or buildings on both sides of Zhangshuzai Street (Lane 6 to Lane 8 of Zhangshuzai) in Dachong City under Zhongshan Town, No. 2 Baihua 7th Road in the Yuanling Subdistrict, Jinzhong Building 36 Residential Complex at No. 23 Jinzhong Street in Xiangmu Subdistrict, Huangyuyuan Building 9 at No. 7 Futian South Road in Futian Subdistrict, Xinzhou Building Block A at No. 9001 Binhe Avenue in Shatou Subdistrict or Diganghaiwanhaoyuan Block D at No.11 Guihua Road in Fubao Subdistrict of Futian District No.17​ ​of Zhengwufang under Nanyuan Village in Nanshan Subdistrict or Unit 2 of Building 2 of Oulu Jingdian Huayuan in Taoyuan Subdistrict of Nanshan District under Shenzhen City of Guangdong Province.
Mainland China placed around 17 million people in nearby Shenzhen on an all-day lockdown today (Monday), as Covid cases nationwide doubled to nearly 3,400 – the highest daily figure in two years.
Shenzhen city in Guangdong province reported 86 new locally transmitted COVID-19 cases yesterday and told all residents to stay at home as it works to stamp out a linked Omicron outbreak. to the neighboring city of Hong Kong, ravaged by the virus.
The lockdown and suspension of public transport will last until March 20, with three rounds of citywide testing to be launched.
Apple's main supplier Foxconn has suspended operations in Shenzhen, the company announced on Monday, as the lockdown has hit economic activity hard in the center of the factory.
Shenzhen is one of ten regions in the country to issue some level of stay-at-home order. A spike in locally transmitted covid cases across China has prompted authorities to close schools in Shanghai and lock down several northeastern cities, as 18 provinces battle clusters of the Omicron and Delta variants.
China has maintained a strict "zero-COVID" policy since the virus was first detected in late 2019, enforced by rapid lockdowns, travel restrictions and mass testing when clusters emerged.