Clerk of the Superior Court's office work completed, open house to come | Local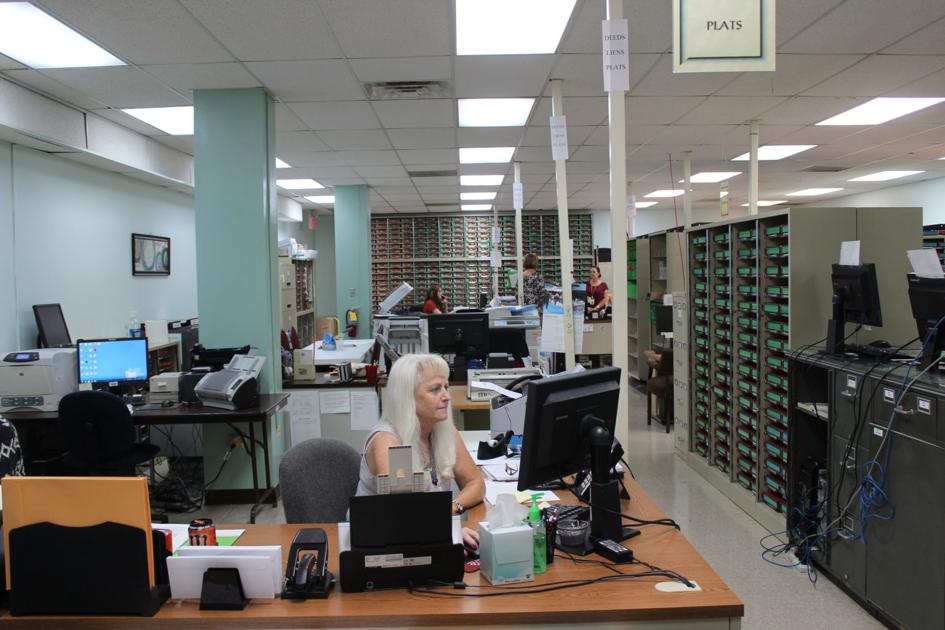 Sometimes the little updated things in an office can make a big difference in the lives of employees. Many Polk County residents understand how much a new coat of paint or carpet can help boost the morale of their coworkers, and making room for a growing pile of paperwork can make a big difference.
These are just a few of the changes Superior Court Clerk Stacie Baines wants the public to come see next week when she opens her office for an afternoon event on Thursday, June 13 from 2 p.m. to 5 p.m. h.
Baines said she hopes the public can come and see the improvements to her office at the Polk County No. 1 Courthouse and appreciate the work the county and its staff are doing to make people feel at home. comfortable when they come for legal matters.
"I really appreciate the work that Shelia (Wells) has started and that we have been able to complete over the past few months here at the office," said Baines.
These changes go beyond a fresh coat of paint – two shades of green voted and approved by its staff before it went up – or office floors being stripped and waxed. It is just as much about pursuing a global improvement process and providing additional resources to both staff and the public.
Among these is a new initiative she is taking with employees to make sure they keep up with changes and legal requirements in their jobs by providing them with the time and resources to attend webinars. It also offers courses to the public, in partnership with the Georgia Superior Court Clerks' Cooperative Authority (GSCCCA).
Baines said a May 15 class saw about 60 people come out to receive free notary training.
"We've already had people reaching out and asking if we're offering it next year to sign up," she said. "It was very beneficial not only for the audience, but for us because there were things that even we didn't know. So it was also a refresher course to make sure we're doing the right things as well.
It is hoped that if the public interest is there, she will bring additional classes to Polk County through the GSCCCA. Among these is a course on the legality of lending for those who are in the business of pawn shops or securities, or banking and finance in general.
She needs at least six people to show interest before the GSCCCA plans to come to Polk for the specific class. Those interested can contact the Clerk's Office at 770-749-2114 to express their interest.
Any future courses that she plans to bring to Polk County will be announced to the general public in advance, Baines said.
Probably one of the biggest changes Baines pursues from his predecessor is the retention of records that have been around for at least a century or more.
As the amount of paperwork going through his office continues to increase, it becomes more and more difficult to ensure the longevity of documents kept in the books in the Clerk's Office vault. Older archivists lacked the modern advances in paper and ink that Baines and his office now enjoy, and time has taken its toll on court documents in the clerk's office.
It is a problem that municipalities across the country face, and restoring and providing digital versions of these documents is not an easy or cheap task. However, just a few pounds a year is not enough to preserve Polk County's history, and Baines said his goal was to get the commission to invest now to ensure future generations have full access to the history of Polk County. past.
These acts are real treasures, said Baines. She hopes that once scanned into digital copies, it will go with the records already available online from the superior court.
"Once we lose these pounds, there is nothing we can do to get our old history back," Baines said.
In addition, she is also working on the digitization of old dish records which will also be available online for surveyors and researchers.
Another change that visitors to the office can also expect to see is a split in the space the Clerk's Office uses in Courthouse No.1.
Baines decided on the space across the hall where the Equalization Board met and moved the Criminal Division from the Clerk's Office into its own space. Additional plans to increase the security of this half of his office include installing a new door that would allow a barrier between the public and his staff, but also access at the same time.
"There is now more workspace for everyone, so we're not so on top of each other," Baines said. "In addition, my staff who work on criminal cases now have a quieter space, free of foot traffic, to be able to complete their work. "
His criminal division also needs space, as the number of cases that pass through this half of the Superior Court clerk's office continues to increase. Training is also on the rise in the criminal division this year before several serious cases are brought to court in the coming months. His goal is to ensure that the next outstanding murder leads in the Tallapoosa Circuit can be dealt with by his staff without any problems.
So, with the right mix of physical space upgrades in the Clerk's office and opportunities for staff, Baines remains on track with his goal of positive improvements being the basis of his tenure so far. .