Creative Home Ideas signs 37K SF lease at 230 Fifth Avenue to NoMad – Commercial Observer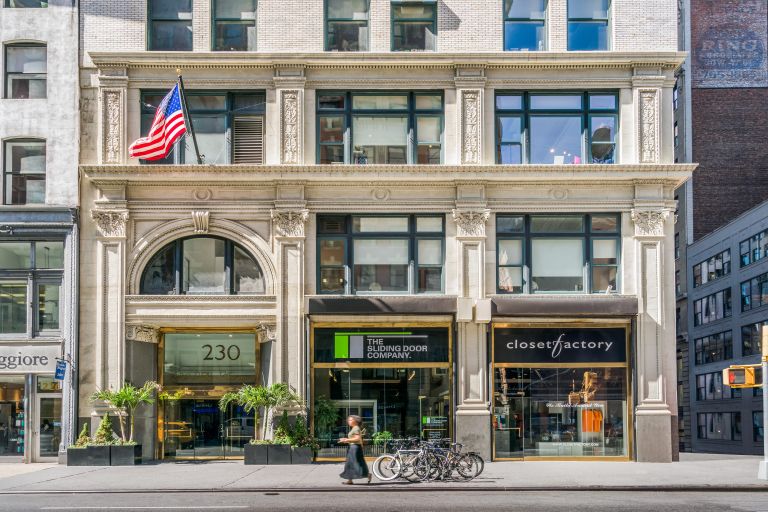 Creative ideas for the home, an interior design and textile company, has taken over 37,265 square feet of showroom and offices at 230 Fifth Avenue, learned Commercial Observer.
The company, a division of YMF carpet, almost quadrupled its size after moving from 11,000 square feet to 295 Fifth Avenue. Rents charged were $ 54 per square foot for the 15-year lease, according to GFP Real Estate's Harvey Richer, who was half of the team that negotiated the deal on behalf of the owner.
The building's reputation – known to other tenants of furnishings, including Envogue International, carpet seller Nourison, and textile and carpet company Devgiri – was one of the reasons it suited Creative Home Ideas well, Richer said.
"We are truly the only exhibition building for the home textile industry that wholesalers to retailers," Richer told Commercial Observer. "The buyers are already there and they love the building. "
The Creative Home Ideas showroom and offices will cover the entire third floor of GFP's 20-story building and part of the fourth floor. The decorating company sealed the deal on June 13.
The New York-based company has already moved to the fourth floor of the building while constructing the showroom on the third floor. About eight tenants were enlarged, downsized to a different floor, or moved out of the building to make room for Creative Home Ideas, Richer said.
Creative Home Ideas moved from its former location, 295 Fifth Avenue, after the the building was bought through Tribeca Associates, PGIM Real Estate and Prairie Partners in 2019, according to the tenant broker Lee & Associates NYC's Gregory Gang.
"It was a one-time deal that involved many moving parts, but we were fortunate that all parties were true real estate professionals throughout the process who helped with negotiations and making the deal. "Gang said in a statement. "From negotiating a buyout with the 295 Fifth Avenue property to the successful move of tenants from 230 Fifth Avenue for Creative Home Ideas to grow, we have been able to secure a deal that has been beneficial to everyone involved. "
Lee & Associates NYC's Gang, Richard plehn, Lisa Ann Pollakowski and King of the woods negotiated the deal on behalf of the tenant. GFP managed it internally via Richer and David Kaye.
Celia Young can be reached at [email protected].