Cut Inflation Act 'dramatically changes' U.S. solar outlook as WoodMac predicts 86% increase in large-scale construction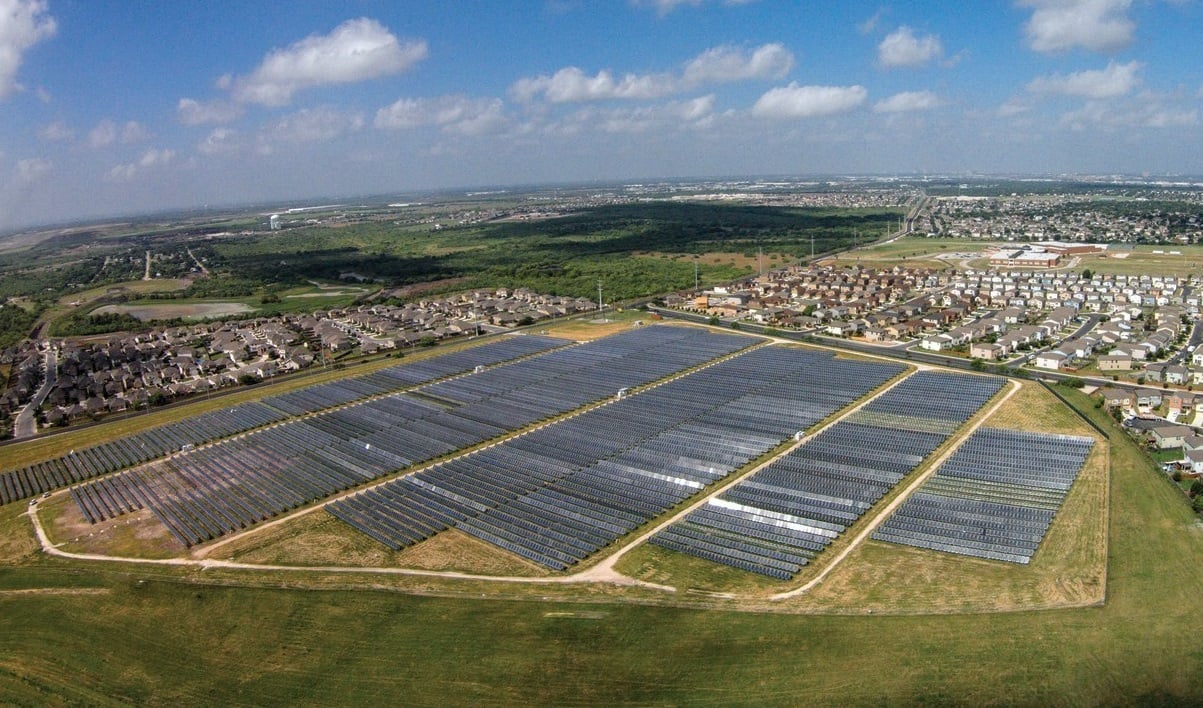 U.S. solar players hailed the country's landmark Inflation Reduction Act (IRA), signed into law by President Joe Biden this week, as once-in-a-generation legislation that lays the foundation for accelerated PV deployment and of a significant acceleration of national manufacturing.
Billed as the largest climate package in US history, the law earmarks US$369 billion for decarbonization efforts, with expanded tax credits for large-scale solar power as well as manufacturing credits for a multitude of photovoltaic components.
At Tuesday's signing ceremony, Biden said the law "is the biggest climate step forward ever," adding, "It will allow us to boldly take additional steps to meet all of my climate goals." .
The legislation paves the way for record growth in solar deployment in the United States. According to research from Princeton University, the IRA could lead to the deployment of 49 GW of solar energy per year by 2025, about five times the capacity additions in 2020.
Compared to a scenario without tax credits, research firm Wood Mackenzie (WoodMac) predicts that adopting the IRA will increase utility-wide capacity building by 86% over the next ten years .
With the energy provisions included in the Build Back Better (BBB) ​​Act, WoodMac previously forecast 438 GW of large-scale construction in the United States over the next ten years. "We expect the next forecast to be very similar, as the clean energy provisions in the IRA are very similar to those originally forecast in the BBB," says Sylvia Leyva Martinez, senior research analyst at Wood. Mackenzie.
A key part of the legislation is the extension of the Investment Tax Credit (ITC) to 30% for commercial and residential solar systems for the next decade, while stand-alone energy storage facilities will also be eligible to credit, as indicated by the partner site. Energy-Storage.news.
The IRA is also adding solar projects to the list of power generation facilities eligible for the Production Tax Credit (PTC). While the PTC is based on the electricity produced by a project, the ITC allows investors to claim a one-time credit based on the value of the project. Solar power plants cannot receive both credits.
Extending the ITC and PTC for a decade "is the most critical part" of the IRA for the country's solar sector, says Jessica Lawrence-Vaca, vice president of government affairs at contractor EPC SOLV Energy.
"We are really very happy with the end result. This is truly a once-in-a-generation bill," she adds.
According to WoodMac, the US solar industry has never had a period in its future with political certainty in over a decade. "Having certainty over a period of more than ten years radically changes the outlook for the solar sector," says Leyva Martinez.
"The utility segment operates on very tight margins, so changes as small as $0.03 to $0.05/W can make or break project economics."
Christopher Seiple, vice president of energy transition and energy and renewables practice at WoodMac, says that while solar power is already cost-competitive with conventional generation technologies in many parts of the states In the United States, the tax credits make solar energy competitive with wholesale electricity market prices and allow utilities to add renewable resources without increasing customer rates.
"And now developers and manufacturers can invest knowing that these policies will be in place for 10+ years," he adds.
Manufacturing support
The legislation is also consistent with measures contained in the Solar Energy Manufacturing for America (SEMA) Act, which the trade body Solar Energy Industries Association (SEIA) says will usher in a new era for PV panel manufacturing in the United States.
Components eligible for manufacturing tax credits include modules, thin-film or crystalline photovoltaic cells, wafers, polymeric backsheets, solar-grade polysilicon, inverters and trackers.
Credits are granted for components produced and sold before January 1, 2030 and will be phased out with a reduction of 25 percentage points per year between 2030 and 2032 before expiring in 2033.
Lawrence-Vaca says that having the certainty of developing an American supply chain is almost as important as the PTC and ITC extensions, adding: "I think it's absolutely essential also for business reasons, for growth reasons. of our workforce and just to make sure the manufacturers too know they have a 10 year track of a market they can sell into.
Daniel Liu, business performance manager, wind and solar assets, at WoodMac, says that while tax credits will help develop an integrated national supply chain, their impact should not be universally shared among all manufacturers. of components. "All inclusive of tariffs, some imports can be nearly 20% cheaper than US-made, such as panels from Southeast Asia, while US inverters are almost competitive (again taking tariffs into account) by compared to components of Asian origin."
"A critical element to consider is the interpretation of 'made in the USA' products," he adds. "Producers will need additional guidance from the Treasury and/or the Commerce Department. Proving American-made will certainly increase administrative costs for manufacturers.
Although the law contained a series of supports for solar and renewable energy, one item that fell in the final negotiations was a credit for high-voltage transmission, according to the trade body American Council on Renewable Energy (ACORE).
"Without this credit, it will be more difficult to connect the growing solar resources that we know we want to reach," said Gregory Wetstone, CEO of ACORE. Premium PV Technology.
Nonetheless, Wetstone says there is every reason to expect there will be accelerated growth in the US solar industry due to the legislation.
He adds: "We still have challenges ahead, but the outlook has certainly improved dramatically and we can expect to see stronger growth and much higher levels of investment, much higher levels of employment in the renewable energy sector and significantly greater success in reducing greenhouse gas emissions. ."