Executive Director of Interagency Working Group to Close West Virginia Manufacturers Association Conference | VM News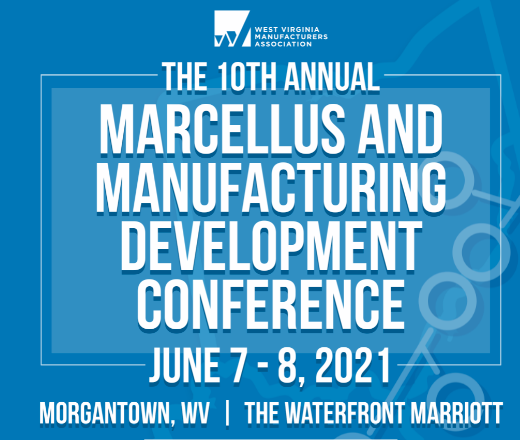 MORGANTOWN – The executive director of President Joe Biden's administration's interagency working group on coal and power communities and economic revitalization is expected to close the Marcellus & Manufacturing Development conference on Tuesday in Morgantown.
Brian Anderson, director of the National Energy Technology Laboratory, will deliver the keynote address at the annual event sponsored by the West Virginia Manufacturers Association.
Anderson is expected to talk about the task force's mission, what it means for the region to maximize the benefits of downstream natural gas development and the region's energy future.
The IWG was established by Executive Decree 14008, Section 218, January 27 to ensure that the shift to clean energy conservation creates well-paying union jobs, stimulates economic revitalization, corrects environmental degradation and supports energy workers in the coal, oil and gas and power plant communities across the country.
Anderson, who began his career at the University of West Virginia in 2006 as an assistant professor in the Department of Chemical and Biomedical Engineering, said he has long been a supporter of finding ways for residents of energy communities to d " add value to the natural resources of their region.
"When you add value to these resources, you are actually adding wealth to communities," he said. "So this is at the heart of my economic development mantra that I have lived for years."
As the Biden administration seeks ways to meet its ambitious political goals to tackle climate change and reduce the country's carbon emissions, it must also take action to care for affected workers and communities, Anderson said. .
"Right now, when we look at the administration's goals – to decarbonize the electricity fleet to net zero by 2035 and achieve 50% decarbonization by 2030 and decarbonize the US economy by 2050 – these are very big changes in the way we produce and use energy, "he said.
"So if we create such an economic dislocation … then what we need to do is make sure that traditional energy communities – like coal, power plants, and other fossil fuel communities – have the resources at their disposal." to navigate this transition in a way that we can create family careers.
The IWG recently released an initial report of findings and suggestions for catalyzing economic development in traditional energy communities, which included funding plans of $ 109.5 million for projects directly supporting job creation.
The $ 109.5 million also includes $ 75 million in funding opportunities to design carbon capture projects and $ 19.5 million in grants for the extraction of critical minerals from coal and streams. associated waste, according to information from the DOE.
The report identified nearly $ 38 billion in existing federal funding that energy communities could access for infrastructure, environmental remediation, union job creation and community revitalization efforts.
The funding includes more than $ 260 million of existing resources already mobilized by the Home Office to support the reclamation of abandoned mining lands, primarily in the Appalachians.
The next step on the IWG's agenda is to hold a series of public meetings in the 25 "priority geographies" hit hard by the declines in coal production and consumption identified in its initial report. , Anderson said.
"A single model will not work and so it is an extremely high priority for me and the entire interagency working group to learn as much as possible about the real situation on the ground, the resources that are available there. 'elimination of communities and efforts already undertaken,' he said. "Then, by identifying certain avenues so that we can amplify it within the interagency working group. "
The areas of West Virginia identified by the initial report include the "Southern West Virginia Non-Metropolitan Area," the Wheeling Area, the "Northwest Virginia Non-Metropolitan Area," Beckley and Charleston, which includes more than 40 of the state's 55 counties. .
These meetings will lead to partnerships with local stakeholders such as regional planning groups and economic development administrations, Anderson said.
Other speakers at Tuesday's conference include Jim Wood of West Virginia University Energy Institute, Craig Cookson of the American Chemistry Council and Gray Hoyer of Diversified Energy.
Rebecca McPhail, president of the WV Manufacturers Association, said the industry group's annual event was forced to go virtual last year due to the COVID-19 pandemic.
"While we enjoyed the challenge of presenting last year's content virtually, the WVMA and its members are excited to bring everyone together in a safe way for more energy and conversation and manufacturing content," said she declared. "Reaching out to industry and policy leaders, the MMDC offers updates on key issues, insight into barriers to development, and prospects for key industries. "
The 10th annual Marcellus & Manufacturing Development conference is scheduled to begin at 9 a.m. Tuesday at the Morgantown Marriott in Waterfront Place.