Government must heed demand for rations for workers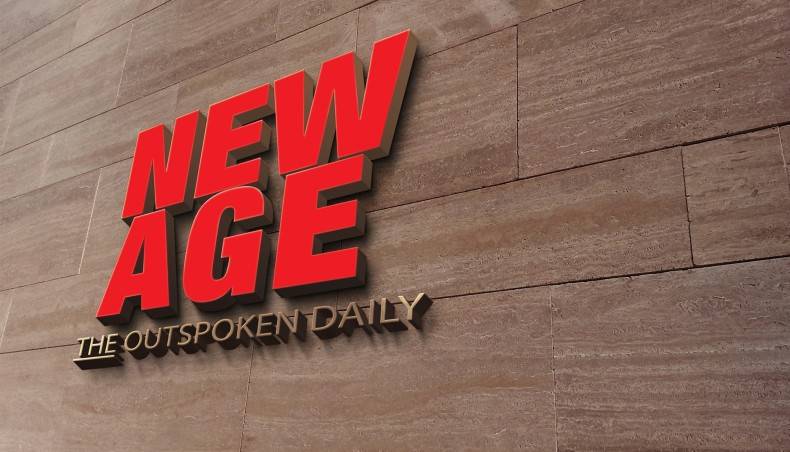 WORKERS in the formal and informal sectors, usually underpaid, are still struggling and their suffering has been exacerbated with recent price instability, as Sramik Karmachari Oikya Parishad leaders say. On September 16, union leaders demonstrated outside the National Press Club and demanded that the government take immediate action to revise the minimum wage for workers. The economic crisis induced by the Covid epidemic, coupled with the unprecedented increase in the prices of goods, has made the survival of the working class extremely difficult. In this context, the leaders made specific demands that the government should take into consideration. They called on the government to announce a Tk 20,000 national minimum wage and to consider setting up a permanent wages commission so that workers do not have to take to the streets to demand door-to-door wage reviews every a few years. Given workers' economic hardship, union leaders also called on the government to immediately introduce a rationing system and expand the scope of subsidized supply of essential goods.
Sramik Karmachari Oikya Parishad is not the only one to demand a salary review. Recently, workers in different industrial sectors have made similar demands. On September 1, the Bangladeshi committee of the Global Union of Trade Unions demanded that the government announce the national monthly minimum wage of Tk 20,000. Leaders of the workers' rights movement held a series of events in July-August to demand the government reconstitute the national wage council and announce a Tk 25,000 monthly minimum wage for garment workers. In July, Bangladesh Garment Workers' Solidarity released research findings that show how recent price increases have made it difficult for garment workers to survive. While the minimum wage for garment workers has remained unchanged since the last increase in 2018, the prices of rice, flour, edible oil, potato, eggs, chicken and vegetables experienced a significant increase. In five years, as a BGWS analysis of Trading Corporation data shows, prices for coarse varieties of rice have increased by 18%. After the tea workers strike, the government increased their daily wages from Tk 120 to Tk 170, but the increase, as ordinary workers say, is not a significant increase considering the spiraling commodity prices .
The government and the competent authorities must therefore take immediate measures to review the wage structures of formal and informal work. In doing so, it must sincerely consider the demand for a national minimum wage. It should reconstitute the national wages council for garment workers and engage in meaningful dialogue with stakeholders to negotiate a minimum living wage, not a pittance wage. The government must also ensure that workers receive their wages on time and organize special social safety net programs for workers. The government must also tackle pro-rich bias in its policies and commit to the cause of working people.