International development loans finance Chinese companies with operations in Xinjiang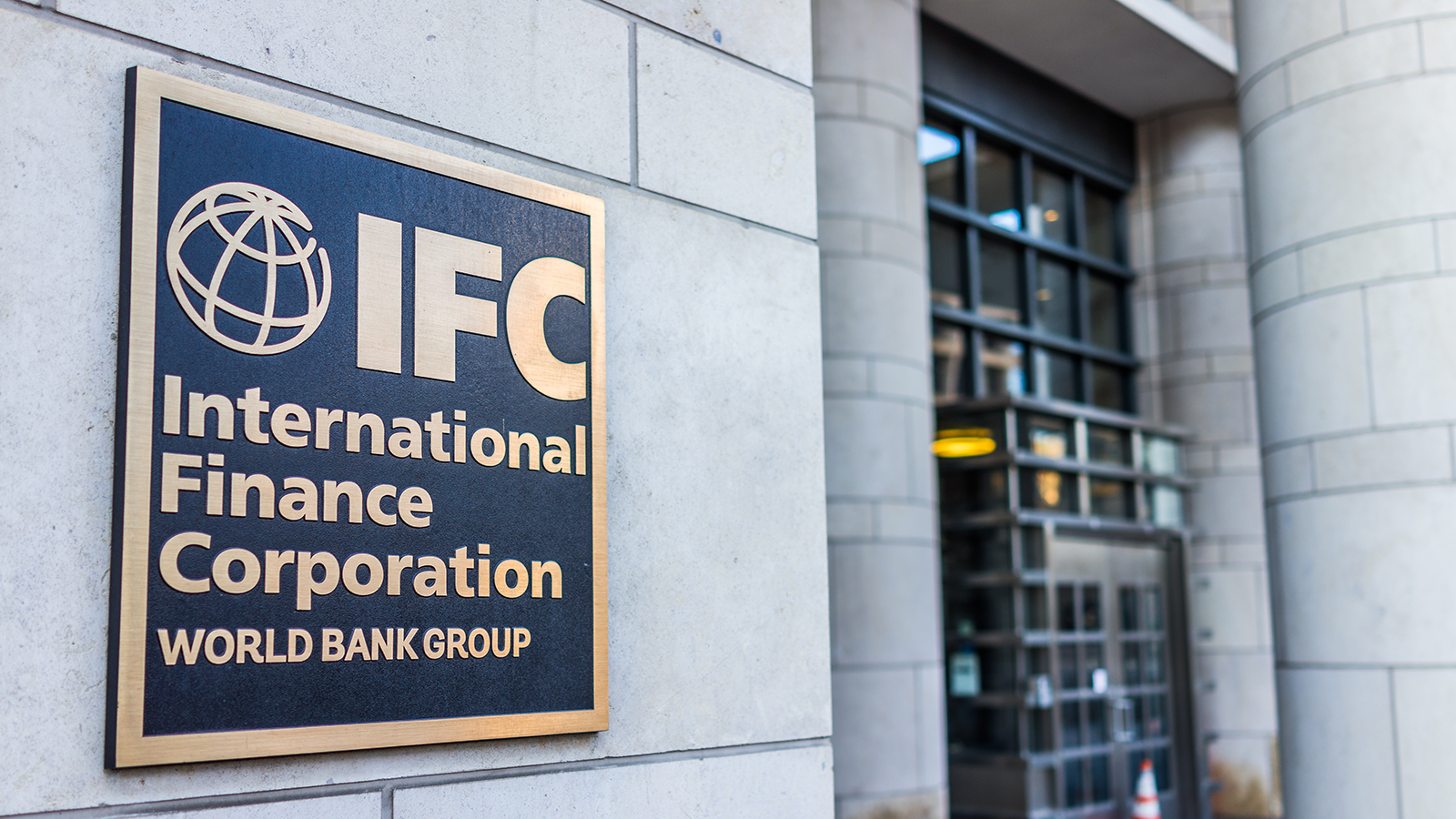 Chinese companies operating in Xinjiang and linked to a sanctioned paramilitary group accused of benefiting from forced labor have in recent years received grants from international development banks, in part to expand their operations in the region, according to the records.
In March, the International Finance Corporation (IFC), the private sector arm of the World Bank Group, approved a $ 150 million loan to Blue Sail Medical Co., Ltd. to help it expand its medical glove production capacity.
The company, which claims on its website to be the world's largest manufacturer of sanitary protective gloves, has seen an increase in overseas orders amid a pandemic-related production suspension by Malaysian companies, Chinese state media reported this summer.
Blue Sail's operations and supply chain "are in no way related to Xinjiang", IFC documents say. But the disclosures of titles in China seen by Kharon show that Blue Sail purchases the raw materials used to make its gloves from a subsidiary. the Xinjiang Production and Construction Corps (XPCC), a group sanctioned by the United States for its alleged links to human rights abuses in the region.
The United States has used various measures, including sanctions, import bans and export restrictions, to remedy the situation in Xinjiang, an area of ​​China where the government is accused of engage in human rights violations against Uyghurs and other ethnic minorities. The United States said it was genocide. China has rejected the charges and is targeting families of Uyghurs living abroad who denounce Beijing, according to media reports. The open crackdown in Xinjiang has been curtailed by the Chinese government, but "evidence of the terror of the past four years is everywhere," the Associated Press recently reported.
In recent years, IFC has granted hundreds of millions of dollars in loans to several companies in China with ties to Xinjiang, according to a review by Kharon. IFC, which helps countries develop their private sectors by investing in businesses through loans, equity and debt, coordinates its activity with other institutions of the World Bank Group, but is legally financially independent. The United States is the largest shareholder in IFC; it is also the only country with a veto over its most important voting decisions, according to the Center for Global Development.
Jointown Pharmaceutical Group Co. Ltd., a company based in Wuhan, China a pharmaceutical company based in Xinjiang, received loans from the IFC totaling nearly USD 200 million in 2019 and 2020, including nearly $ 50 million in October 2020 for working capital needs, according to IFC disclosures.
Jointown Pharmaceutical is the largest non-state pharmaceutical distributor in China, according to its LinkedIn profile. It has nearly 400,000 business-to-business customers, including hospitals, pharmacies and medical establishments, according to its website. The company, which is listed on the Shanghai Stock Exchange, declared CNY 110.9 billion (approximately USD 17 billion) in operating income in 2020.
IFC's loans to Jointown Pharmaceutical included US $ 148.5 million which was intended to support expansion into rural and border areas of central and western China, including its sites in Xinjiang, records show.
While the IFC's disclosures do not specify which extensions of Xinjiang they helped fund, Jointown Pharmaceutical has opened at least three Xinjiang-based subsidiaries with links to XPCC in the past three years, Kharon found. Its relationship with XPCC is long-established: Jointown Pharmaceutical invested in a joint venture with a unit of XPCC more than ten years ago related to the distribution of Chinese drugs, according to company records.
The United States recently imposed restrictions on exports to XPCC, and he banned some XPCC products to enter the country. Nevertheless, XPCC, a huge, sprawling entity, kept its supply chain fluid, Kharon reported late last year.
Two of Jointown Pharmaceutical's newly created subsidiaries are located in the cities managed by XPCC, Shihezi and Aral, and share addresses. with majority-owned subsidiaries of XPCC, company records show, which may indicate operational links between the companies. In particular, the Shihezi subsidiary, opened at the end of 2019, is co-located with a pharmaceutical company belonging to XPCC in an industrial park operated by XPCC.
A third subsidiary of Jointown Pharmaceutical in Xinjiang, also opened at the end of 2019, is located in the Beijing Hotan Industrial Zone in Hotan, Xinjiang. The other companies that list addresses in the industrial zone include at least two XPCC subsidiaries, as well as a garment factory sanctioned by the United States for using forced labor, according to records. A "vocational training center" located in the area trains its students in anti-terrorism and anti-extremism laws in addition to organizing tailoring workshops, according to a program broadcast by Chinese state media in October 2018.
Additionally, Xinjiang Jointown Pharmaceutical built a new facility in Urumqi in 2016 near a detention center, and its location in Kashgar is adjacent to a military base, according to a report released in March by NomoGaia, an advocacy group. humans.
Companies operating in Xinjiang near or inside internment camps or prisons are at increased risk of forced labor, US government notice says published in july. Companies or individuals engaging in activities involving Xinjiang face reputational risk and possible civil, criminal or administrative enforcement from the United States, the US advisory warned.
In addition to IFC loans, Jointown also received a CNY 130 million (USD 18.6 million) loan in March 2020 from the Asian Development Bank (AfDB) to support the continued supply of Personal Protective Equipment (PPE ) and drugs, said the bank. The company has secured an additional 60 million euros ($ 74 million) this year to expand its pharmaceutical distribution network in China thanks to an ADB loan co-financed with a German development bank, ADB announced in January.
The IFC also provided loans to Chinese companies with ties to Xinjiang before the human rights situation in the region became widely known. These companies, however, have engaged in high-risk activities that may indicate forced labor within their supply chains. Although approved years ago, IFC loans are still active, according to records.
In January 2019, IFC approved a $ 40 million loan to Chenguang Biotech Group Co., Ltd., which sources raw materials in Xinjiang, to expand the company's production capacity, according to records from the 'IFC. Chenguang Biotech, which is listed in Shenzhen, is a global supplier of natural plant extracts, according to the company's website.
Its Xinjiang subsidiary, Chenguang Biotechnology Group Shache Co., Ltd., employs workers from displaced households to plant marigold flowers as part of 'poverty reduction' efforts, according to a Xinjiang local government publication. The government's mentions of poverty reduction efforts are a harbinger of forced labor in Xinjiang operations, according to the recent US government opinion.
And Hong Kong-listed Century Sunshine Group Holdings Limited received a USD 125 million IFC loan in 2015 to support the company's plans to improve the energy efficiency of its fertilizer production process, records show. IFC owns or controls more than 17% of the shares of Century Sunshine, according to the company's most recent annual report.
Century Sunshine is the indirect majority owner of Tengxiang Magnesium Products Co., Ltd., based in Xinjiang, who received transfers from impoverished workers to "turn farmers into industrial workers," according to a 2018 local media report. The transfer of rural workers as well as references to retraining are additional indicators of forced labor or labor abuse, according to the US government.
REMT Group, Century Sunshine subsidiary listed in Hong Kong who owns Tengxiang magnesium products, produces rare earth magnesium alloys, some of which have been applied to aerospace vehicles, according to a 2019 report from the South China Morning Post. It has production facilities in Xinjiang and northeastern Jilin Province, according to the SCMP report.