Lee James of GSF appointed Conway Middle School Principal for 2015-16 | Loris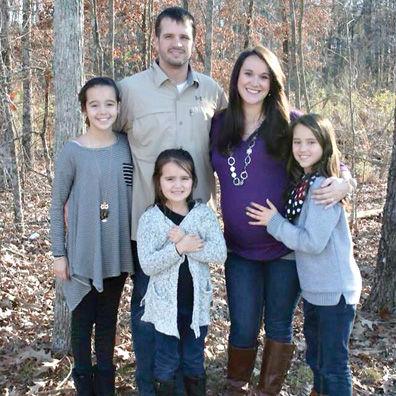 There is no need to look any further than Lee James, Deputy Principal of Green Sea Floyds High School, to seek a model of success in education.
James will be Conway Middle School's new principal during the 2015-16 school year as the school's former principal, Margaret Sordian, has transferred to work in federal programs from the district office.
James has been an assistant principal of Green Sea Floyds High School since 2011, in the only high school in the district that serves grades six to twelve. James taught middle and high school math for eight years, both at Loris Middle School and Greenwood High School in Greenwood. . He also coordinated summer school programs for eight years.
James received his Masters in Educational Leadership from the University of South Carolina and a Bachelor of Science degree from Lander University.
A devoted family man, James' family includes his 17-year-old wife, Shelli Cox James, three daughters, Isabelle Grace, Lily Kathryn and Averi Lee, and the family expect the first male counterpart to join the James gang. this spring.
The Horry County Board of Education also approved two other new principals for the 2015-2016 school year.
Anna Carroll will be the new principal of Barbara Ammons' retired Waccamaw Elementary School at the end of the school year. Carroll was the vice-principal of Aynor Elementary School for four years and was the school's pedagogical coach for five years.
She has six years of classroom experience, both as a sixth grade teacher and special education. Carroll holds a master's degree in educational leadership from the University of South Carolina and a bachelor's degree in elementary education from Coastal Carolina University.
Kristin Dowling will be the new principal of Seaside Elementary School when Beth Selander retires at the end of the school year. Dowling served as an Assistant Principal at River Oaks Elementary School for a year and was previously Assistant Principal and Instructional Coach at Lakewood Elementary School, and Instructional Coach at North Myrtle Beach Elementary.
Dowling has 10 years of classroom experience teaching in Grade 5 at Burgess Elementary School and Middle School in Myrtle Beach, and Grade 6 at Crayton Middle School in Richland.
Dowling holds an MA in Educational Administration from the University of Phoenix, an MA in Teaching Art from the University of South Carolina, and a BS in Elementary Education from the University. from South Carolina.
The newly appointed directors will take up their new positions on July 1.