Lucy Catherine Smith | Obituary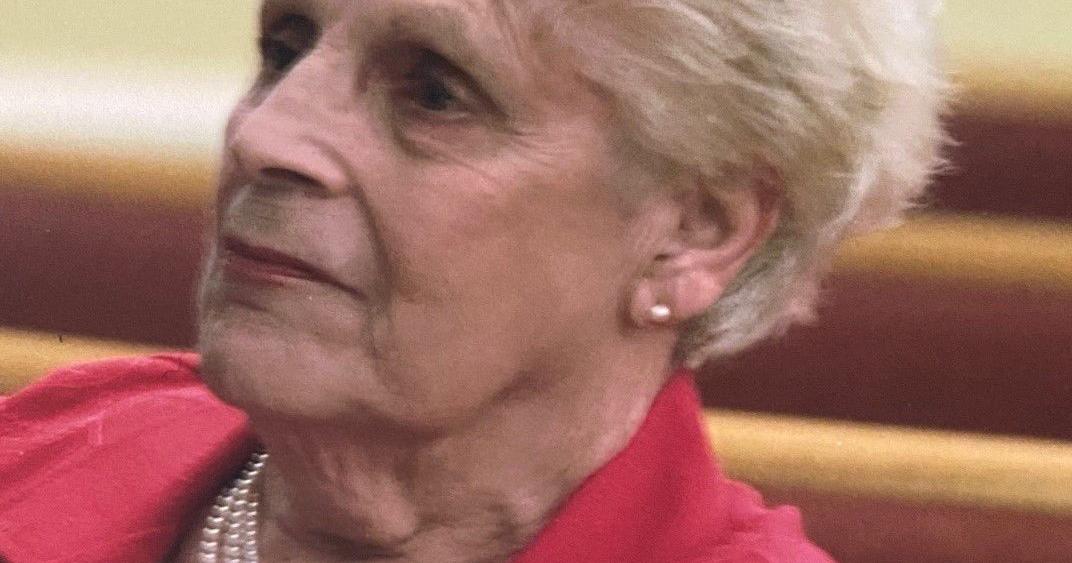 MOUNT CARMEL – Lucy Catherine Smith, 99, of Mount Carmel, died Saturday, February 12, 2022 at Mount Carmel Senior Living Community.
She was born in Marion Heights, December 13, 1922, daughter of the late Ralph and Mary (Bressi) Mirarchi.
She attended schools in Mount Carmel.
Lucy was married in Baltimore, at St. Rosa of Lima Catholic Church, on July 13, 1946, to John Smith, who predeceased her on March 10, 1984.
She was a retired garment factory worker.
Lucy was a member of Divine Redeemer Church and a former member of St. Peter's Church, both in Mount Carmel. She was also a member of the International Ladies Garment Workers Union.
She enjoyed her many trips to Atlantic City casinos, her most recent in December.
Surviving are one daughter, Barbara Hartley, of Middletown, Delaware; four grandchildren, Thomas Bogovich and his wife, Kristy, of Kulpmont, Jeffrey Bogovich, of Kulpmont, William Hartley and his wife, Crystal, of Delaware, and Christopher Hartley and his wife, Erin, of Maryland; eight great-grandchildren, Lauren and Brynna Bogovich, Collyn, Cloe and Claire Hartley, Michael and Lucas Hartley and Emily Baker; one great-great-grandson, Case Hartley; four sisters, Catherine Saukaitis, Stella Veach, Ellie Barni and Angie Gaffney; and many nieces and nephews.
In addition to her parents and her husband, she was predeceased by a daughter, Beverly Bogovich; one son-in-law, Thomas Bogovich; one brother, Joseph Mirarchi; and three sisters, Carrie Barella, Virginia Barilla and Rosaline Palovick.
SMITH – Lucy Catherine Smith, 99, of Mount Carmel. A funeral service will be held at 11:30 p.m. Friday at All Saints Cemetery, Bear Gap, with the Reverend Ryan Fischer officiating. A visitation will be held from 10 to 11 a.m. Friday at Joseph J. Stutz Inc. Funeral Home, 40 S. Market Street, Mount Carmel, Joseph J. Stutz III, Supervisor. To leave condolences for the family, go to www.stutzfuneralhome.com.
Send flowers to family

by Lucy Smith

please visit Tribute Store.