Magni-Tech Q3 net income down 46% on lower revenue and no one-time gain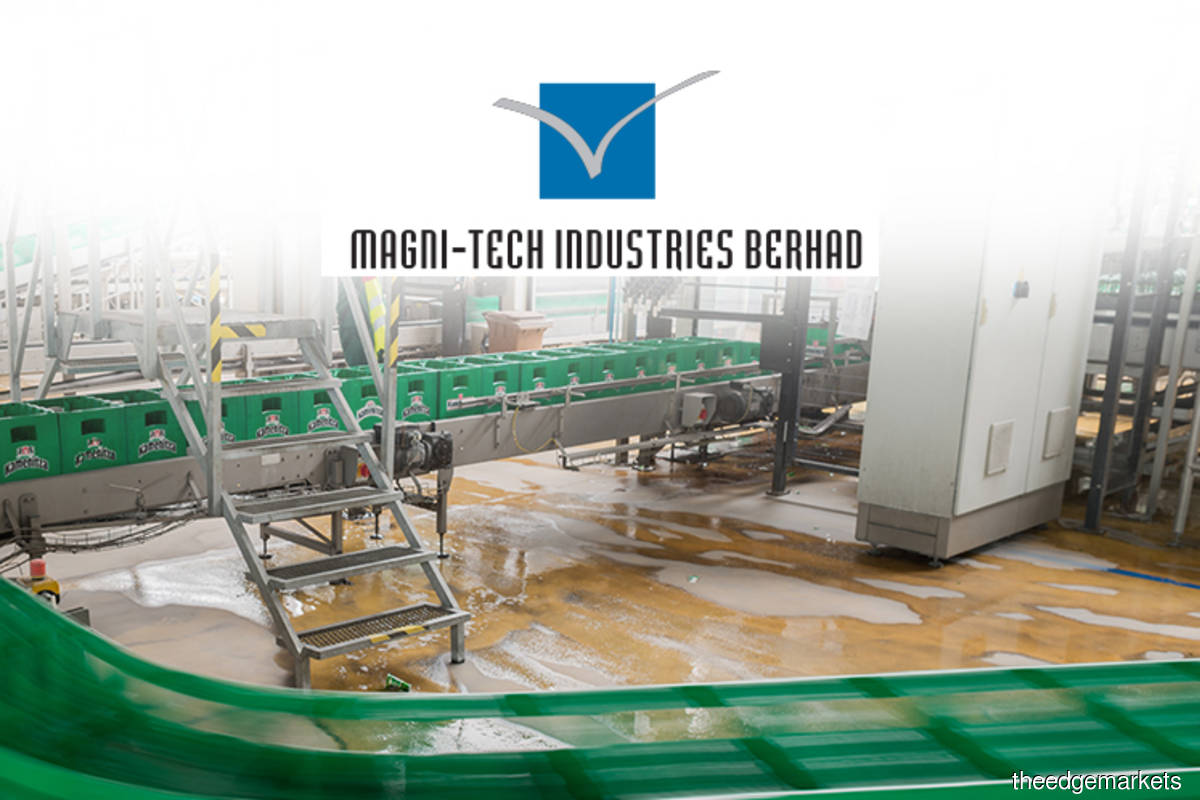 KUALA LUMPUR (March 18): Garment maker Magni-Tech Industries Bhd saw its net profit drop 45.5% to RM26.68 million for its third financial quarter ended January 31, 2022 (3QFY22), from 48 RM.95 million a year earlier on lower contributions from its garment and packaging businesses, as well as the absence of a one-time disposal gain on the property of RM6.94 million in 3QFY21.
As a result, earnings per share decreased to 6.15 sen for 3QFY22 from 11.29 sen for 3QFY21.
Revenue for the quarter also fell 14.95% to RM312.83 million from RM367.82 million a year ago.
"Apparel revenue for 3QFY22 was down 15.8% year-on-year (yoy) to RM286.7m from RM340.51m, mainly due to the aftermath of the suspension of our apparel operations in Vietnam resulting from the major lockdown imposed by the Vietnamese government from July 19 to September 30, 2021 to curb the Covid-19 pandemic.
"Packaging revenue for 3QFY22 also decreased by 4.3% year-on-year from RM27.32 million to RM26.133 million, mainly due to lower orders received and flooding which affected the operations of our packaging plant in December 2021," he said in a statement. filing on Friday (March 18).
It added that its flood-affected subsidiary under the packaging division is in the process of pursuing an insurance claim with the insurer for the flood loss incurred.
Nevertheless, the group declared a second interim dividend of two sen, payable on April 18. This brought the total dividend payment for FY22 to four sen, 52% less than the 8.3 sen dividend paid in the same period last year.
For the cumulative nine months ended 31 January 2022, Magni-Tech's net profit decreased by 32.88% to RM64.8 million from RM96.54 million in the same period a year earlier. , while revenue fell 21.34% year-on-year to RM730.65 million from RM928.92 million.
Regarding the outlook, Magni-Tech said that more than 95% of its Vietnamese garment workforce had been fully vaccinated with double doses of the Covid-19 vaccine, and production capacity had reached 93% following the suspension of operations for the two-and-a-half-month.
Given the threat of the Covid-19 variant Omicon, he warned that the group's financial performance for the remaining quarter of FY22 is expected to be more challenging than the equivalent quarter of FY21.
Magni-Tech shares closed down two sen or 1.03% at RM1.92 on Friday, valuing the company at RM833 million.