Myrtle Beach Women Charged with Disrupting Schools at Socastee Elementary School | New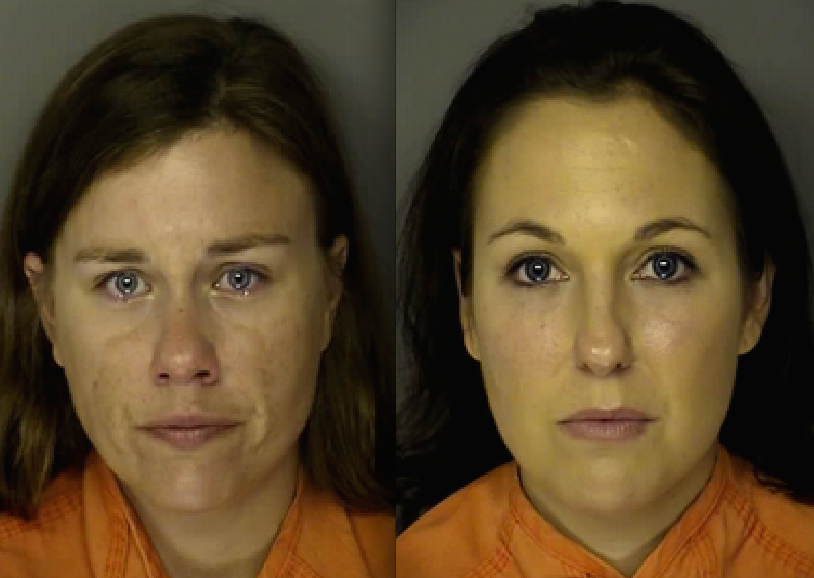 Two women were arrested after fighting in the parking lot of Socastee primary school on Tuesday morning.
According to Horry County Police Lt. Raul Denis, the women – Stephanie Redmond, 34, and April Ridgeway, 29, both of Myrtle Beach – had an altercation around 7:30 a.m. Tuesday.
According to booking records from the J. Reuben Long Detention Center, both were charged with disturbing the school, and have since been released on $ 1,000 bail.
The incident report says the two were separated when police arrived.
Redmond, according to the report, "became verbal and confrontational" with the officer.
Witnesses and surveillance camera footage said Redmond was standing near a fence when Ridgeway walked onto school property.
Redmond, according to the report, yelled at Ridgeway to slow down. Ridgeway then stopped his car and got out and headed for Redmond, according to the report.
The two were screaming and cursing at each other and then started pushing each other, according to the report.
After being warned by a member of staff to break up, Ridgeway reportedly returned and got into his car, but Redmond allegedly stood in front of his car, preventing Ridgeway from leaving.
Ridgeway tried to get around it, but Redmond reportedly continued to walk in front of the car.
After several attempts to start, Ridgeway allegedly got on Redmond's foot, according to the report.
Redmond said she did not need medical attention but was taken to hospital as a precaution where he again refused treatment.
The report says that after the arrests, a judge "found no probable cause to charge" Ridgeway with assault for crushing Redmond's foot "by citing the facts" of the case. The report states that Redmond "put itself in danger and this could not be proven. [Ridgeway] had malicious intent.
The report also states that Redmond "had a history of confrontation with staff."