NEMA standard aims to increase accuracy of submeters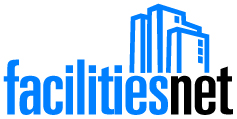 Facility Manager Cost Reduction/Best Practices Quick Reads RSS Feeds
The standards are intended to help managers expand the use of electrical sub-meters in energy management applications.
June 16, 2022 – Contact the FacilitiesNet editorial staff »
The challenge that most maintenance and engineering managers face when making energy management decisions is that they have little or no hard data. The most efficient way to collect this data is to use sub-counting technology. By installing sub-meters on various electrical loads in a building, managers gain accurate data on where and when energy consumption occurs. With that knowledge comes the ability to manage usage and costs.
Today, the National Electrical Manufacturers Association (NEMA) released a new standard designed to improve the accuracy of submeters. The standard, Electrical Submeter—Current Sensor Accuracy ANSI/NEMA SM 31000-7-2021, covers metrological requirements and associated tests for current sensors used with electrical energy submeters to assess accuracy. It applies to multiple sensor technologies with a variety of outputs. These sensors allow current measurement for AC and DC electrical sub-metering.
The entire SM 31000 series of standards helps facility managers expand the use of electrical submeters in energy management applications by giving them confidence in measuring quality. This series of standards is written for the U.S. Department of Energy's Nationally Recognized Testing Laboratories (NRTL), state and local energy departments, facility managers, and electrical engineering companies. .
Next
---