NIPER Hyd organizes an awareness program on SPI programs and advancements in the pharmaceutical industry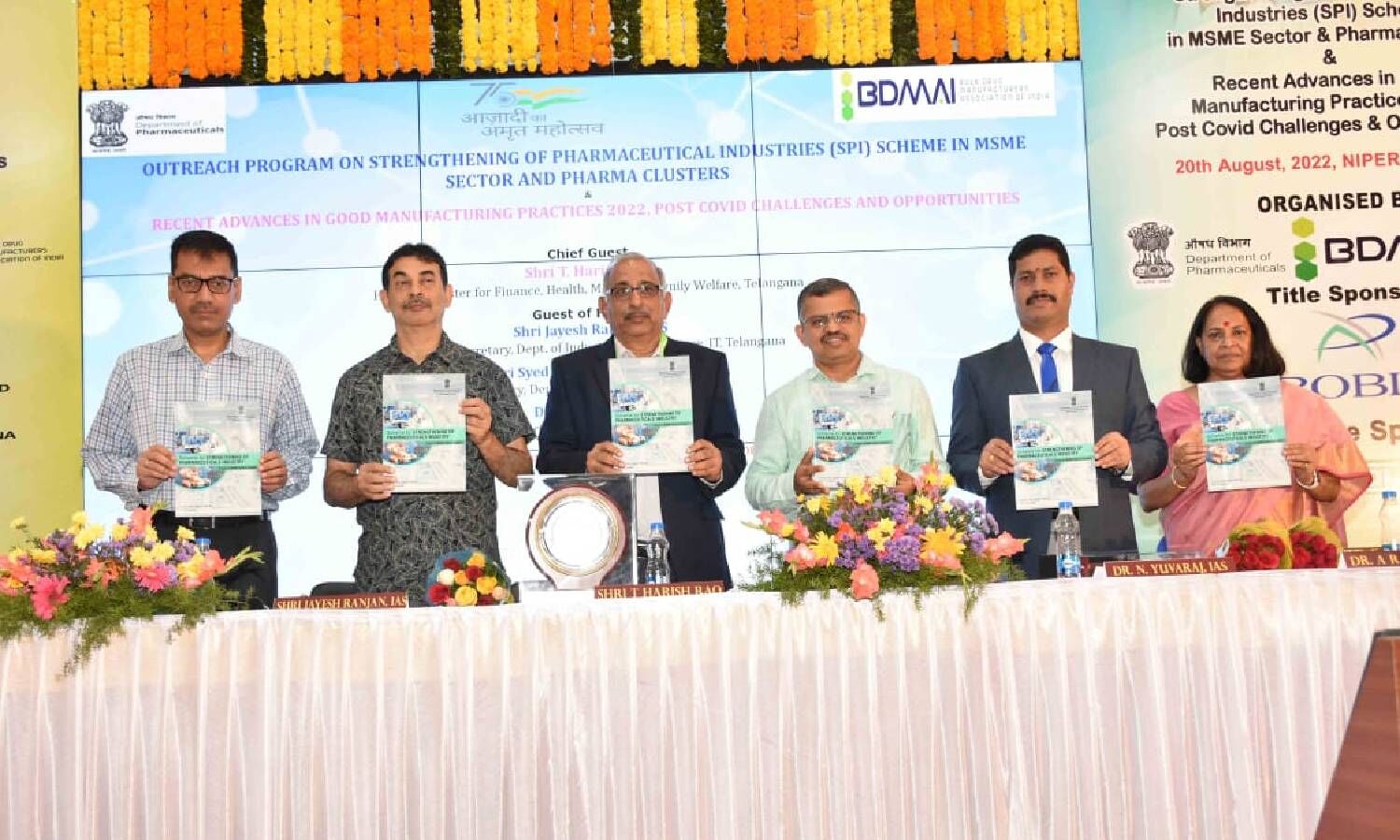 Hyderabad: The Bulk Drug Manufacturers Association (BDMA), in association with the Central Department of Pharmaceuticals and the Government of Telangana, organized an awareness raising program on the Pharmaceutical Industries Strengthening Program and recent advancements in good pharmaceutical practices. manufacturing. It was held at the National Institute of Pharmaceutical Education and Research (NIPER), Hyderabad.
The Central Drug Standards Control Organization (CDSCO) and the Drug Control Administration (DCA), Telangana are also partners in the program.
NIPER Hyderabad, Pharmexcil and the Small-scale Industries Development Board of India (SIDBI) are also teaming up to promote industry-academia collaboration and export of pharmaceutical products by strengthening quality infrastructure in pharmaceutical companies by putting the focus on MSMEs.
The outreach program focuses on the Centre's Pharmaceutical Industries Strengthening Program which was introduced under the Ministry of Chemicals and Fertilizers with an allocation of funds of around Rs. 500 crores. It aimed to support the pharmaceutical industry with quality control systems and supporting infrastructure to promote the manufacturing of Active Pharmaceutical Ingredients (APIs) in the country.
The program also includes a technical session on recent advances in good manufacturing practices and post-Covid challenges and opportunities. Experts from pharmaceutical regulatory agencies and industries will give lectures on different aspects of good manufacturing practices for the benefit of the pharmaceutical industry in general and MSMEs in particular.
T. Harish Rao, Minister of Finance and Health of Telangana, inaugurated the event on August 20 at NIPER, Hyderabad.
The event is sponsored by Aurobindo Pharma Limited, NATCO Pharma Ltd., Virchow Laboratories Ltd., Porus Laboratories Pvt. Ltd., Suven Pharma Ltd. and Sri Krishna Pharmaceuticals Ltd.