Pakistani PVC production increases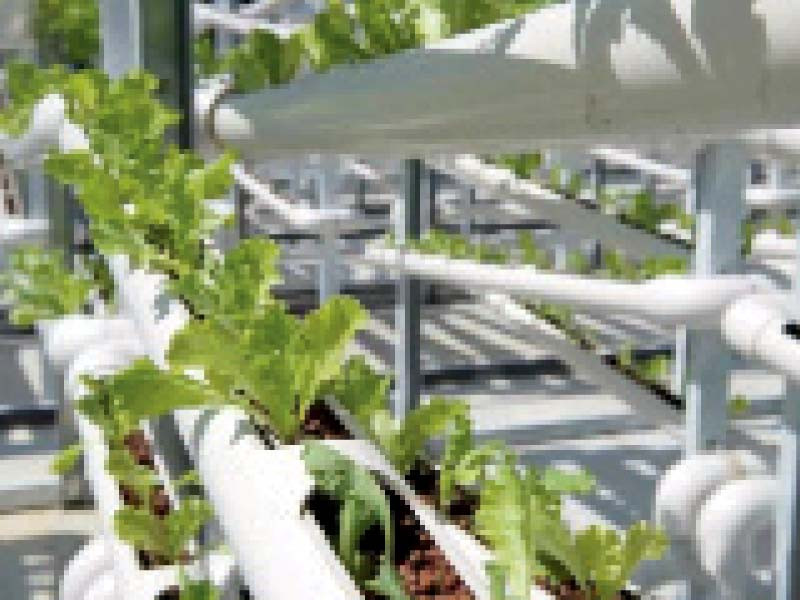 KARACHI:

Prime Minister Imran Khan officially opened a 100,000-ton polyvinyl chloride (PVC) plant, installed by Engro Polymer and Chemicals Limited (EPCL).
The plant will enable the substitution of imports of PVC – the third most produced synthetic plastic polymer in the world – and will also boost exports, according to a statement.
Speaking at the inaugural ceremony, Prime Minister Imran said the government was pursuing policies to support the expansion of local businesses, promote import substitution and boost exports.
He urged the business community to focus on import substitution and export diversification to support sustainable economic growth of the country.
Speaking to The Express Tribune, AHL analyst Rao Aamir Ali pointed out that the domestic demand for PVC is around 280,000 tonnes per year.
The construction sector was the biggest consumer of PVC, he said, adding that the use of PVC was also increasing in other sectors.
Demand for PVC has grown from 182,000 tonnes in 2015 to 280,000 tonnes this year at a compound annual growth rate (CAGR) of 7.4%, the analyst said.
Given a growth rate of 5%, demand is expected to reach around 310,000 tonnes per year by 2023, he estimated.
After expansion, EPCL's total capacity had reached 295,000 tonnes per year, but "local demand will always exceed production," he said.
The plant was commissioned in March 2021 and officially opened on Friday (December 10), Insight Securities analyst Muhammad Shahroz told the Express Tribune.
"The demand for PVC is increasing, which is why the company has decided to invest," he said.
EPCL, being the only player, was trying to meet the market demand for 260,000 tonnes, he said, adding that the gap between demand and supply was being filled by imports.
Echoing similar views, Sunny Kumar of Al Habib Capital Markets said that EPCL is the only PVC manufacturer in Pakistan.
Giving details, he said that EPCL produced 195,000 tonnes of PVC (around 80% of total demand), so 20% was imported.
In view of the growing demand for PVC, the company decided to increase its production from 100,000 tonnes to 295,000 tonnes per year, he said.
He pointed out that around 60-70% of PVC sales were made in the construction sector alone.
According to the statement, the demand for PVC in Pakistan has increased at a constant rate of 6% every year. "Besides PVC, the company also produces a key raw material of caustic soda for the textile industry."
The company is the only fully integrated chlorvinyl chemical complex and PVC producer in Pakistan.
Since 2015, the company has invested more than $ 188 million in plant expansion and other projects for increased efficiency, reliability and diversification of operations.
The plant expansion was completed with financial support of up to $ 50 million from the International Finance Corporation and leveraged global expertise in executing projects with a Japanese licensor and a team of Chinese construction, according to the press release.
"With the addition of new capacity, EPCL can now produce 295,000 tonnes of PVC per year to fully meet growing local demand, thanks to favorable government policies in the construction sector, and also achieve exports."
With improved production, the company is now estimated to contribute around $ 240 million in import substitution, while it has exported PVC resin worth $ 25 million to the Turkish and Chinese markets. Middle East in 2021, according to the press release.
EPCL Chairman Ghias Khan said the expansion would reshape Pakistan's petrochemical landscape and support the government's "Make in Pakistan" policy to promote export-oriented industrialization.
Posted in The Express Tribune, December 11e, 2021.
Like Business on Facebook, to follow @TribuneBiz on Twitter to stay informed and join the conversation.