Supply-demand balance for gloves in six to nine months, says Margma chairman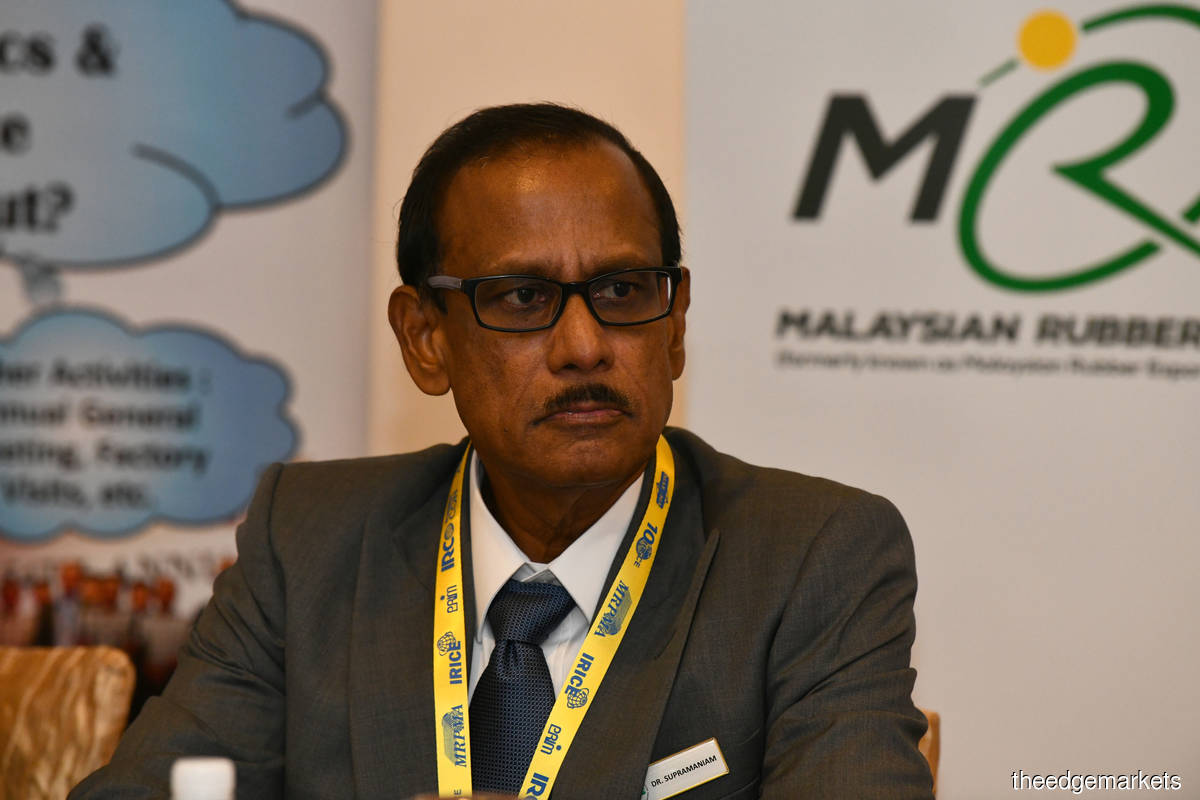 KUALA LUMPUR (September 6): Balance between glove supply and demand is expected within six to nine months, according to Malaysian Rubber Glove Manufacturers Association (Margma) Chairman Dr Supramaniam Shanmugan.
"Based on our association's estimates and our data, the normalization of equilibrium conditions will occur within six to nine months," Supramaniam told reporters on Tuesday (September 6th) after the 10th International Conference and Exhibition on rubber gloves held in conjunction with the 3rd International Rubber Conference. Industry Convention & Exhibition & Rubber Conference 2022.
"The depletion of inventory in the pipeline will cause a normal balance between production capacity utilization and global demand. [glove] the industry is also making progress in the areas of [the] recycling economy with new raw materials, additives and environmentally friendly and biodegradable substances," he said.
In addition, the local glove trade will do slightly better than in 2019, Supramaniam said, adding that average glove selling prices are expected to reach pre-Covid-19 pandemic levels of around USD 20 (89. 84 RM) to 25 USD per thousand coins.
According to Supramaniam, the global demand for rubber gloves is expected to be around 399 billion pieces for 2022, with an expected annual growth of 10-12%.
"Last mile automation will be pursued aggressively. Malaysian producers currently have the capacity to produce at an advanced speed of 42,000 to 45,000 pieces of gloves per hour, up from 3,000 pieces per hour 12 years ago.
"In 2008, we needed 9.7 workers for one million gloves per month. However, thanks to investments in continuous automation, we expect to reach – by 2024 – 1.5 workers per million gloves per month," he added.
He observed that each subsequent epidemic or pandemic continued to raise awareness and the use of rubber gloves, as was the case with the recent Covid 19 pandemic and the emergence of monkeypox.
The United States remained the largest consumer market, with 75 pairs of gloves in use per capita, followed by Europe at 50 pairs per capita, while China and India have an average of two to three pairs per capita .
"The industry expects low per capita African countries to be the new growth market," Supramaniam said.