Textile Park In Up Soon, 1k Acre Land identified | Lucknow News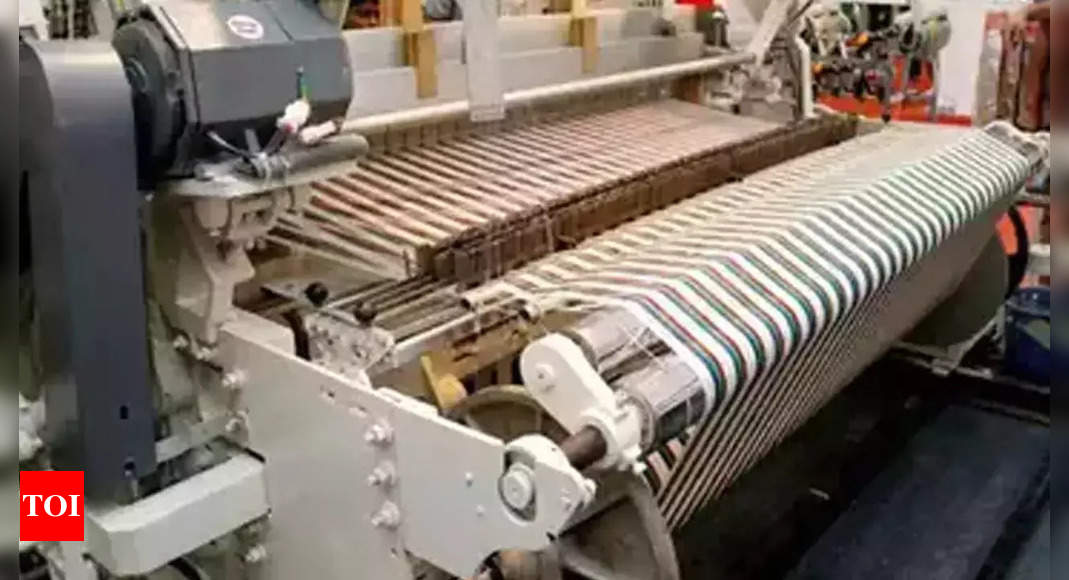 LUCKNOW: To stimulate industrial activity and attract investment in the textile sector, the UP government has proposed to establish a textile park in the state. The Department of Hand Weaving and Textiles has identified a suitable plot of land of 1000 acres in Lucknow and Hardoi districts for the establishment of the integrated textile mega region and garment park. The government aims to generate one lakh of direct jobs and two lakh of indirect jobs per park. A proposal in this regard was sent to the central government on March 12 for approval.
Once approved, the park will fall under the Prime Minister's Mega Integrated Textile Region and Apparel (PM MITRA) program. The Union Textile Ministry has issued a notification for the establishment of seven PM MITRA parks with a total expenditure of Rs 4,445 crore. These textile parks will have world-class industrial infrastructures that will stimulate FDI and local investments in the textile sector.
The program is inspired by Prime Minister Narendra Modi's 5F vision (from farm to fiber, to factory, to fashion, to overseas). It aspires to realize the vision of building an Aatmanirbhar Bharat (self-reliant India) and position India strongly on the global textile map.
The PM MITRA parks will provide the opportunity to create an integrated textile value chain from spinning, weaving, converting/dying and printing to garment manufacturing in one location. This would reduce logistics costs for the industry.
The basic criteria for submission of proposals by state governments included the ready availability of free contiguous land parcels of more than 1,000 acres as well as other textile-related facilities and ecosystems.
Additional Chief Secretary, Information, Handloom and Textiles Navneet Sehgal said the deadline for submitting the proposal was March 15.
A high-level meeting, held under the chairmanship of UP Chief Secretary Durga Shanker Mishra on March 9, endorsed the preliminary project report to be submitted to the central government.
The proposal sent by the UP government promises the necessary support, including four-lane road connectivity with the proposed site, urban infrastructure, approvals and NOCs, among others.
About 1082.96 acres of land is in the Mall block of Lucknow district and Ataari area and about 259.09 acres of land is in Hardoi.
In Hardoi, a land bank of about 40 acres has been identified in Harha region, 126.56 acres in Rakwarkhera, 81.47 acres in Katiyar and 10.97 acres in Powyan.
In Lucknow, a land reserve of 290.77 acres has been identified at Antgarhi, 102.22 acres at Zindana, 171.52 acres at Salehnagar, 67.95 acres at Atari, 179.52 acres at Para Bhadrai and 91.09 acres in Bisunpur.
Similarly, land of 29.49 acres has been identified in Naubasta, 88.70 acres in Shahmau and 61.70 acres in Rudan Khera. "Work on the project will begin once the state government receives approval from the Center," Sehgal said.
The proposed park will not only help create jobs, it will also bring Lucknow and Hardoi onto the industrialization map.