Three tips for staying safe when working in the cold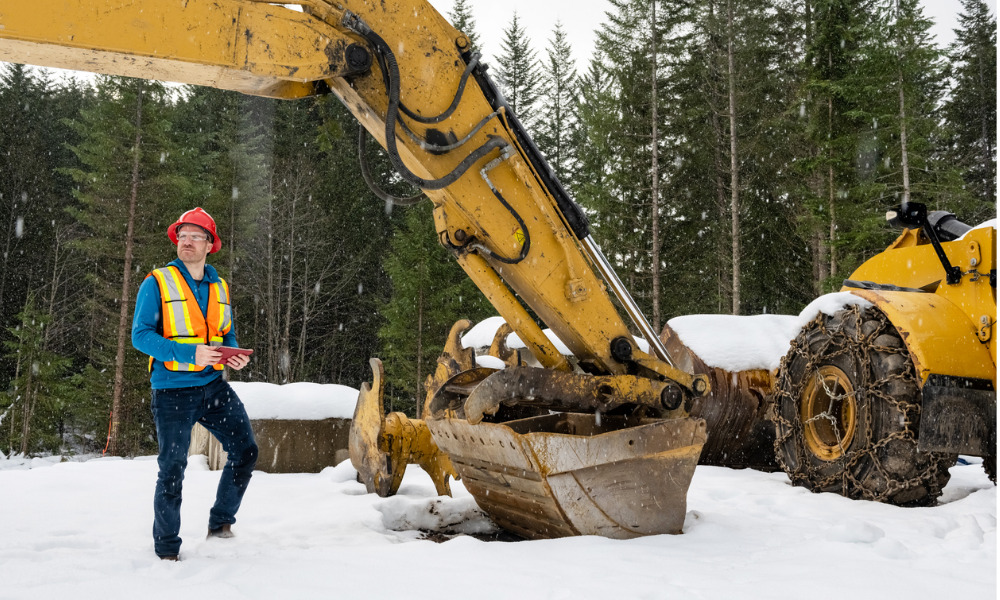 If conditions are wet, the outer layer of the garment should be waterproof. If it's windy, wear an easily removable windbreaker. Heated protective clothing must be provided in extreme cold. A neck warmer is also an excellent layer to protect the neck and chest.
It is also important to protect hands and feet. According to CCOHS, the temperature should determine the types of gloves to wear. "If fine manual dexterity is not required, gloves should be used below 4°C for light work and below -7°C for moderate work. For work below -17°C , mittens must be used.
Shoes and socks are essential to keep the body warm as heat escapes through the feet. CCOHS recommends felt-lined, rubber-bottomed, leather-topped boots with removable felt insoles for heavy-duty cold work. It is said that it is best if the leather is waterproofed with a product so that it can be used in wet conditions. For socks, it is suggested that you wear either one pair of thick, bulky socks, or two pairs of socks, "one inner sock of silk, nylon, or fine wool and a slightly larger, thicker outer sock."
Physical activity
If you work outdoors, chances are you'll be moving around and doing some form of physical labor. Activity can help keep the body warm according to CCOHS, but it can also do the opposite and cool the body if certain precautions are not taken. One of the main risk factors is sweating, which is why it is advisable to wear breathable clothing.
Sweat is the body's natural cooling system, which means that if a worker sweats, they are actively reducing the amount of heat in their body. "As humidity increases, more moisture from the air can be absorbed by clothing, reducing its ability to insulate. Absorbed moisture "evaporates" (evaporates), which can accelerate heat loss by conduction," explains CCOHS.