Video safe – October 20, 2021 | Movie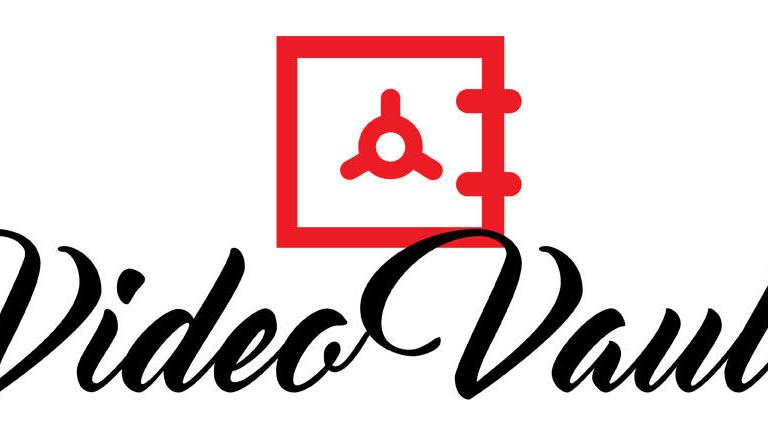 CHOICE OF THE WEEK
DIFFICULT GUYS DON'T DANCE (Vinegar Syndrome): The notion of Norman Mailer directing an adaptation of his successful 1984 novel under the auspices of Menahem Golan and Yoram Globus at Cannon Films promises something quirky – and the 1987 film certainly holds up. Shunned by the public and (most) critics, it's worth a visit… for those who can handle it.
Ryan O'Neal plays Tim Madden, a tough, drinkable writer who stumbles through life in Provincetown – Mailer's staple ground – after being dumped by his slattern wife Patti Lareine (Debra Sandlund in her first feature film).
Things take a (stifling) turn for the worse when, after a alcohol breakdown, he discovers a head in his hidden marijuana stash. Things get weirder and more deadly, as he meets a wide variety of characters played by Isabella Rossellini, Wings Hauser, Frances Fisher, John Bedford Lloyd, Penn Jillette, Clarence Williams III and, most memorable, Lawrence Tierney as that dying Tim daddy Dougy, who offers to help "deep-six the head" while Tim tells his story of doom.
According to Mailer, the film is wordy and violent, complacent and at times witty, undeniably grotesque, at times out of whack and, every now and then, very funny. It's a dark comedy, a character study, a movie black, thriller and pure madness all in one, enhanced by the score of Angelo Badalamenti and in particular the cinematography of John Bailey.
In the archival featurette, Mailer has the final say, calling Badass don't dance "horror movie." Yes, that seems fair.
The limited-edition Blu-ray ($ 39.98 retail) includes retrospective interviews, a cinematic trailer, and more. To classify. ***
ALSO AVAILABLE
13 WASHINGTON SQUARE (Kino Classics): The Blu-ray arc ($ 29.95 retail) of this 1928 silent romantic comedy, based on the play by Leroy Scott, starring Alice Joyce as a mingling aristocrat to caddish thief Jean Hersholt, who intends to steal it. Bonuses include audio commentary and musical score by Tom Howe.
ALL STREETS ARE QUIET (Greenwich Entertainment / Kino Lorber): The subtitle – "The convergence of hip hop and skateboarding (1987-1997)"- tells it all in screenwriter / producer / director / cinematographer Jeremy Elkin's first feature documentary, narrated by Zoo York co-founder Eli Gesner, with an original score by acclaimed hip-hop producer Large Professor and appearances by Fab Five Freddy, Rosario Dawson, Stretch Armstrong, Kool Keith, DJ Clark Kent, Kid Capri, Leo Fitzpatrick, Moby and more, available on DVD ($ 19.95 retail).
TANTIE LEE MEAT PIES (Vinegar Syndrome): Karen Black in the title role, a low-budget horror parody from writer / director James F. Robertson in 1992, is an eccentric Satanist (is there another genre?) Who charges his sexy nieces (Playboy Playmates Ava Fabian, Pia Reyes, Petra Verkaik and Teri Weigel) to seek out and seduce potential victims for his titular culinary specialties. A clumsy combination of dark comedy and macabre gore that yearns too keenly for cult status, which it has nonetheless achieved. An eclectic cast includes Pat Morita, Pat Paulsen, Kristine Rose, Grant Cramer, Michael Berryman and Huntz Hall (in his latest feature film). The limited-edition Blu-ray ($ 39.98 retail) includes retrospective interviews. Classified R. * ½
TO BEAT (Corinth Films): Loosely based on real events, director Samad Zarmandili's 2018 debut feature stars Donatello Finocchiario as a recently laid-off garment worker who takes things – and fabrics – in hand when 'she and her colleagues started to create their own line of lingerie with the help of the sisters of the "Convent of the Holy Mantle", themselves in great financial difficulty. In Italian with English subtitles, available on DVD (retail $ 24.95).
"BLUE BLOODS": THE TENTH SEASON (CBS / Paramount DVD): Standing for Law and Order in New York City, the Reagan family are back in all 19 episodes of season 2020-'21 of the award-winning CBS crime series starring Tom Selleck, Bridget Moynihan, Donnie Wahlberg, Will Estes and Len Cariou, with appearances by Dylan Walsh, Peter Scolari and the late Ed Asner, available in a four-DVD collection ($ 29.96 retail) – packed with bonuses.
THE CARNIVAL (TLA Releasing): writer / producer / editor / director of the feature-length documentary by Marco Berger (originally titled Gualeguaychu: the land of carnival) follows two male attendees as they prepare to celebrate masculinity, sexuality and the traditions of their culture at an annual South American carnival. In Spanish with English subtitles, available on DVD ($ 24.99 retail).
CATCH THE BALL (LionsGate): Jay Pickett jumps into action in Writer / Producer / Director Michael Feifer's R-rated Western as a hardened lawman whose relentless pursuit of the outlaws who kidnapped his young son (Mason McNulty) leads his troop even further into danger Sioux Territory, with Tom Skerritt, Peter Facinelli, Gattlin Griffith and Cody Jones on hand, available on DVD ($ 19.98 retail) and Blu-ray ( Retail $ 21.99).
CONTINUE MADOFF (Cohen Media Group / Kino Lorber): The gripping and self-explanatory feature documentary from 2010 writer / producer / director Jeff Prosserman examines the cataclysmic Ponzi scheme orchestrated by investor Bernie Madoff (who died in prison earlier in April), but focuses on Harry Markopolos, the Boston-based whistleblower who has spent over a decade trying to warn people of his impending financial collapse and wrote the best-selling non-fiction No one would listen: a real financial thriller. Prosserman, who hasn't made a movie since, tends to exaggerate the Flash, but the final "synopsis" puts everything on a cautious perspective. The DVD ($ 19.95 retail) includes audio commentary, deleted scenes, and an alternate ending. ***
WWII GOD (Well Go USA Entertainment): Original title Dou po luan shi qing and also published as Legend of Lv Bu, director Cong Cai's first feature film stars Charles Lin as a fierce warrior forced to confront his forgotten past when he unexpectedly meets a lost love. In Mandarin with English subtitles, available on DVD ($ 12.99 retail) and Blu-ray ($ 19.98 retail).
THE HUMAN FACTOR (Sony Pictures Home Entertainment): Writer / producer / director Dror Moreh continues his exploration of Israel's political history in this critically acclaimed, PG-13-rated feature documentary, chronicling the United States' efforts to establish peace between Israel and its neighbors over the past three decades, available on DVD ($ 21.99 retail) and Blu-ray ($ 24.99 retail).
THE HUNTER WILL GET YOU (Kino Lorber Studio Classics): Jean-Paul Belmondo (who died earlier this month) is the helm of writer / director Phillippe Labro's 1976 thriller (originally titled The Alpageur, for the character of Belmondo), as a hardened ex-secret agent who embarks on a violent search for a sadistic criminal (Bruno Cremer) who recruits low-level thugs to carry out thefts, then murders them to cover his footsteps. In French with English subtitles, available on DVD ($ 19.95 retail) and Blu-ray ($ 24.95 retail), each packed with audio commentary, a retrospective interview and a trailer theatrical.
LADY OF THE MANOR (LionsGate): Siblings Christian and Justin Long produced, co-wrote and co-directed this R-rated supernatural comedy starring Melanie Lynskey as a pot-smoker slacker hired to be the tour guide living in a historic Savannah mansion , where she gets some hints of the ghost of the late mistress (Judy Greer) of the mansion, with Ryan Phillippe, Luis Guzman, Patrick Duffy and Justin Long for the ride, available on DVD ($ 19.98 retail) and Blu -ray ($ 21.99 retail), each loaded with bonus features, including audio commentary, deleted scenes and shots, and more.
A LIFE AT STAKE (Cinedigm / The Film Detective): Angela Lansbury and Keith Andes star in this black-ish 1955 melodrama detailing the adulterous relationship between a wealthy married woman and a troubled architect, with Douglass Dumbrille (as cuckold husband), Jane Darwell, Gavin Gordon and Claudia Barrett in support, available on DVD ($ 19.95 at retail) and Blu-ray (retail $ 24.95), each packed with audio commentary, features and a collectable booklet.
THE NEW DEAL FOR ARTISTS (Corinth Films): Originally released on PBS in 1981, the well-paced and informative first feature film from writer / producer / director Wieland Schulz-Keil details the history of the Work Projects Administration, which was created for artists. during the Great Depression, but fire from conservative politicians. Orson Welles provides appropriate audio narration, interspersed with interviews with luminaries such as Norman Lloyd (deceased in May at 106), Studs Terkel, John Houseman, Howard Da Silva, Nelson Algren and others. DVD ($ 24.95 retail) includes a collector's booklet. ***
PIERRE IBBETSON (Kino Lorber Studio Classics): Based on the 1891 novel by George du Maurier, which was later adapted on stage as an opera, director Henry Hathaway's 1935 adaptation is a melancholy romantic fantasy of the Victorian era featuring stars Gary Cooper in the title role, a bachelor who abandons Ida Lupino's attentions for his childhood neighbor Ann Harding, with whom he can communicate through dreams. John Halliday, Douglass Dumbrille, Doris Lloyd, Donald Meek and Dickie Moore also appear, and the film won an Oscar nomination for best score, available on Blu-ray ($ 24.95 retail), with audio commentary. and a theatrical trailer. ** ½
SHEEP WITHOUT SHEPHERD (Artsploitation Films / Kino Lorber): The award-winning 2019 remake of director Boon-lip Quah's 2013 thriller Drishyam pits an average worker patriarch (Xiao Yang) against a corrupt police chief (Joan Chen) after covering up the murder of his rapist son. In Mandarin and Thai with English subtitles, available on DVD ($ 14.95 retail).
STORY OF A WOMAN (Code Red / Kino Lorber): Budding concert pianist Bibi Andersson is torn between American diplomat Robert Stack and married medical student James Farentino in Leonardo Bercovici's 1970 R-rated romantic drama, which barely came out in the US, available on Blu-ray ($ 29.95 retail).
WHEN HITLER STOLE THE PINK BUNNY (Greenwich Entertainment / Kino Lorber): Original title Als Hitler das rosa Kaninchen stahl , writer / director Caroline Link's 2019 award-winning adaptation of Judith Kerr's best-selling autobiographical novel from 1971 details the plight – and flight – of an average family in Germany during the rise of the Third Reich, seen at Through the Eyes of the Shining, Observant Maiden (newcomer Riva Krymalowski), a character based on Kerr. In German with English subtitles, available on DVD (retail $ 19.95).
(Copyright 2021, Mark Burger)