West Hollywood just won the country's highest minimum wage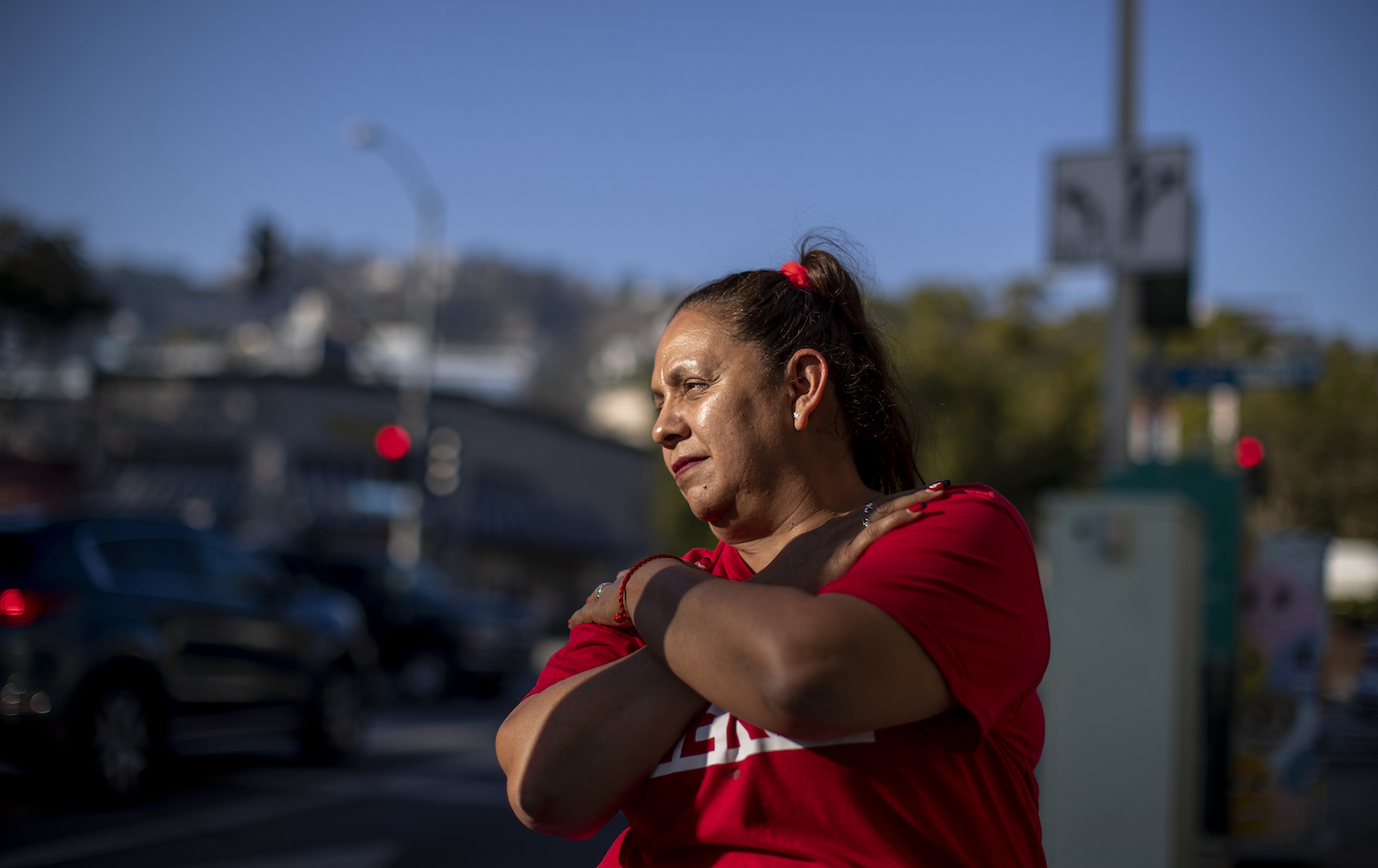 Early on the morning of November 4, union organizers in Southern California won a huge union victory. Just after midnight, West Hollywood City Council, one of whose members rose through the ranks of AFSME, unanimously voted to create a minimum hourly wage of $ 17.64 in the city.
This brought the West Hollywood minimum wage into line with the wages initially established for hotel workers in Santa Monica and Los Angeles in 2015; back then it was $ 15 an hour and, indexed to inflation, is now set at $ 17.64. For non-hotel workers, the $ 15 rate was not applied until 2020.
But what makes this West Hollywood tourist hub ordinance unique is that it immediately applies to all all workers, unionized and non-unionized, in all Industries. As a result, the small town of 36,000 people now has the highest overall minimum wage in the country.
At least as important, according to Danielle Wilson, research analyst at Unite HERE, Local 11, it requires employers to give workers 96 hours of paid sick leave per year, and 80 hours of overtime unpaid leave. For low-end service jobs, this is an unprecedented change in working conditions. The ordinance also provides strong protections for workers in service industries whose employers charge customers a percentage "premium" for the services and then fail to pass that extra money on to the workers. Now, in West Hollywood, these surcharges will actually hit the workers they are ostensibly intended for.
Taken as a whole, the West Hollywood Ordinance could — and should– serve as a model for wage protections and working conditions for low-wage workers across the country, particularly in high-cost-of-living states like California, over the next several years.
West Hollywood's victory last week is the second of two major union wins. This comes less than four months after the city's hotel workers succeeded in pushing the council through an ambitious hotel worker protection policy that mandated fair compensation for the additional workloads created by the pandemic conditions; the right for workers on leave, made redundant at the start of the pandemic, to be the first to be recalled once hotels have started to reopen; increased training opportunities; and providing panic buttons for hotel staff, as many housekeepers, in particular, have been assaulted by customers over the years.
In both cases, it was the testimony of workers in the city council that ultimately supported the reforms. Women such as Sandra Pellecer, 49, and Norma Hernandez, 59, both immigrant single mothers from Guatemala and who have worked for decades in hotels in the Los Angeles area, described working conditions in the Los Angeles area. companies where they previously worked. pandemic, as well as the financial hardships they and their families have experienced over the past two years. Now, says Sandra, a member of Unite HERE Local 11, the workers have succeeded in moving the union conversation to her town. "I'm proud of myself, like I'm a leader and making a difference," she says. "Not just for myself, but for other workers in West Hollywood. This is just the beginning. I am inspired to fight not only for myself, but for other workers. So no matter who you are, you are treated with dignity and respect in the workplace.
Many other communities around California are also acting quickly to strengthen worker protection. In some cases, these changes are taken over by elected municipal councils. But in many cases, citizens are now taking the initiative, collecting signatures to put initiatives on the ballot, and then organizing campaigns to educate the electorate about minimum wage. In the port city of Long Beach in 2018, voters implemented a set of minimum wages, linked to inflation. The most expensive of these was for hotel employees; but there were also two separate provisions for enterprises with 25 employees or less and those with more than 25 employees. Hotel workers, whose unions have been at the forefront of these campaigns, have seen their minimum wages rise to the required $ 15 an hour a few years faster than those in other industries.
This November, voters in Glendale, a suburb of Los Angeles, as well as Laguna Beach, are also likely to vote on important minimum wage initiatives, according to union activists. At the same time, the statewide minimum wage provision is on the verge of peaking, with the final increase gradually increasing to $ 15 an hour for all workers over the course of l next year and, from then on, linked to inflation. And in key sectors of the low-wage economy, such as the garment industry, state lawmakers have taken aggressive steps to enact extensive wage protections. The interplay between state laws around minimum wages and local efforts to go beyond state-required minimums is now creating a sort of virtuous circle, increasing the power of workers in key industries.
None of this is to say that everything is rosy in the economy of the Golden State. This is not the case. The California job market is certainly not perfect these days. It has an unemployment rate of 7.5%. And its unemployment benefit system has been torn apart by shockingly high levels of fraud since the start of the pandemic. But one thing the state succeeds in these days is wages. Deep down, voters in California and a growing number of city councils, like that of West Hollywood, are realizing that higher wages are good for society. This is a radical change, and it is a change that will have a positive impact on workers and the state as a whole, as it weaves its way through the economic turmoil unleashed by the pandemic and inequalities in the world. 'today.