Yarn traders demand removal of duties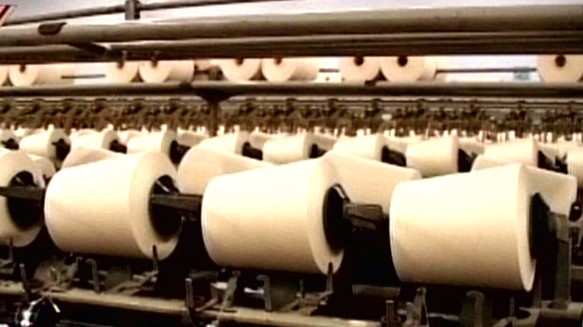 [ad_1]

KARACHI:

Yarn traders demanded Prime Minister Imran Khan to remove additional tariffs and regulatory duties on synthetic yarns and the sales tax on yarn traders in an effort to make the textile industry competitive on international markets. Synthetic yarn is the basic raw material of the yarn industry. In a statement on Friday, officials of the Pakistan Yarn Merchants Association (PYMA) said such measures would normalize trade and industry and boost exports.
They lamented that the industrial sector has suffered a fatal cutout due to the Covid-19 pandemic. "Due to the surge in cotton and yarn prices in local markets, the cost of production in the textile sector has increased dramatically," said Hanif Lakhany, vice-president of the Federation of Chambers of Commerce and Industry. Pakistan (FPCCI). "The textile industry is the backbone of the country's economy." He recalled that the federal government had been told earlier that export volumes could only be increased if leaders gave relief to export-oriented industries by reducing taxes and duties, which would allow exporters to " be competitive in global markets.
Lakhany called for the removal of the 1.5% turnover tax imposed on yarn traders and the restoration of the previous tax rate of 0.1% to help financially troubled yarn traders get back on your feet. PYMA Vice President Farhan Ashrafi called on PM Khan to play an effective role in saving the textile industry and small and medium enterprises (SMEs) from total collapse. In addition, he called on the prime minister to issue immediate directives to abolish the additional tariff and regulatory duty on synthetic yarns, which would be in the best interests of the economy and industry. Polyester yarns are currently subject to a tariff of 11%, an additional tariff of 2% and a regulatory duty of 2.5% in addition to the anti-dumping duty, which ranges from 3 to 11%.
"With this in mind, the government should create an enabling environment for traders by reducing duties and taxes in order to strengthen industrial activities and create employment opportunities," he said. Topline Securities analyst Saad Ziker said wire merchants have made the requests in recent months. "The government eliminated 5% of regulatory tariffs on the import of raw materials in December 2020 to make things better for exporters," he said. To solve the problem of high cotton prices in the local market, the government was already making efforts to produce 10.6 million bales of cotton, he said.
However, the overall cotton consumption needs in Pakistan amounted to more than 15 million bales, he said. According to him, the possibility of reducing the turnover tax to 0.1% is quite low because the government collects a turnover tax of 1% from exporting companies which send 80% of their production to abroad.
[ad_2]