Zayed Moyeen | Director | Far Eastern Knitting Group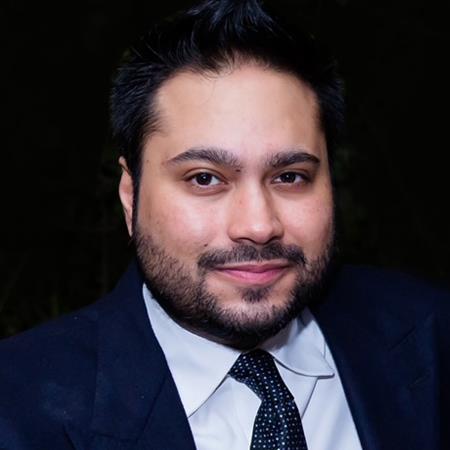 How big is the garment industry in Bangladesh?

With around 4,200 textile factories, Bangladesh is the second largest garment exporter in the world with an annual turnover of $ 36 billion until June 2020, or nearly 82% of the country's total export product.
What factors will drive the growth of garment industry in Bangladesh in the future?

The apparel industry has performed incredibly well over the past decade and has successfully leveraged the advantages we have as a country. With a workforce of 4 million people and increased demand for Bangladeshi clothing from overseas buyers, these are the two factors we need to keep improving on, among others. At some point we will lose our competitive advantage in terms of cheap labor – costs for factory owners are increasing year by year, and we must ensure the development of a skilled workforce. ranging from workers to mid-level managers and helping them evolve like the industry does.
As the cost of labor and factory overhead increases, it becomes even more crucial to find different ways to stay competitive and focus on other areas such as positive brand building. of the country and an evolution towards greener and more environmentally friendly production processes thanks to new generation machines. and sustainable practices in our production.
With the ultra competitive RMG market coupled with the global impact of the pandemic, the price fight is more fierce than ever before and we as factory owners need to be wary of how we can add value. at a time like this and set ourselves apart from the rest, while trying to keep our margins intact. Sustainability and "going green" can count for much more than we think over the next decade.
Is a percentage of your product line destined for the domestic market in Bangladesh? How has the internal market evolved over the past two years?

No, we are exclusively export oriented. Domestic demand for clothing has increased with the rapid expansion of the middle class which numbers around 40 million people (22% of the population). This has led several companies to start setting up their local brands and retailers in major cities and even exporting their own products to various countries. This again helps to add a positive outlook to the industry and the "Bangladesh brand".
What is the history of the formation of FEKDIL? Who are the promoters / founders?

FEKDIL was founded in 1994 by my father and two of his close friends / associates. In fact, they were bankers who worked together at BBCI in Hong Kong and decided to return home to Bangladesh and set up their own textile / garment factory. Starting as a small garment unit, FEKDIL slowly expanded in fabric production and increased capacity, and today 27 years later, we are regarded as one of the leading exporters of knitted composites in the country with a workforce of 5,500 people and a daily production capacity of 100,000 pieces per day. Through investments and development in more efficient machines and practices, we have grown steadily over the years and are proud of our reputation and relationships with our domestic and international buyers and suppliers.
FEKDIL is also a listed company on the Dhaka Stock Exchange since 2014 with an annual turnover of $ 44 million (2020). Over the years, we have increased the capacity of our garment and fabric units while investing in garment printing and washing facilities, further adding value to our capabilities. Most notably, we were able to set up our own yarn manufacturing unit (Far East Spinning Industries Ltd, a sister company) which is a LEED certified state of the art spinning mill operating in northern Bangladesh at Sylhet. It is the only factory in the country to produce only 100% compact yarn and to run 40% on solar energy. In 2020, FEKDIL bought 20% in FESIL.
My father, Asif Moyeen, is the main shareholder and CEO of the company. The other two founders are Farha Lazina, president of FEKDIL and MB Quasem, director of FEKDIL.
What was the business recovery year? What is its growth story?

Over the past 20 years, so much has changed in the RMG industry so quickly that it's hard to spot a single year. From where we started it took a lot of hard work from everyone involved at the top down to our clothing line employees to get us to that level. A few key years would have been 2005, when the GSP with the EU was introduced to allow quota-free trade in textiles. It was a good decision given that our main clientele was based in the EU and prompted us to consolidate with these buyers and plan a long term strategy with them which would lead to key investments in added values such as printing, washing and embroidery. Of course 2014 was an important year as we went public, but in previous years my dad was pretty clear in his idea of ​​increasing capacity and becoming more sustainable. With a focus on climate change and being environmentally friendly, we bought modern and more efficient machines for dyeing and finishing fabrics, and then decided to start our own cotton mill in 2018 with a focus on focus on creating a sustainable green factory to further add value. to our supply chain. The daily output of around 15,000 kg of compact cotton yarn and 3 tons of viscose yarn, as well as the possibility of making organic cotton and sustainable viscose for our customers like Zara, Mango and Lidl, represent almost 50 % of FEKDIL's yarn requirement, which was previously purchased from India or other mills locally. This allows us to reduce our delivery time and our keenness in communicating with buyers for potential orders. We can now offer our customers a fully integrated one-stop-shop, from raw cotton to finished packaged goods, all under the Far East brand.
WARNING: All views and opinions expressed in this column are solely of the person interviewed and do not reflect the opinion of Fibre2Fashion.com in any way.